HIAL completes coastal protection works near Benbecula Airport
Coastal protection works at HIAL are necessary to ensure the protection longevity of the coast line in the area.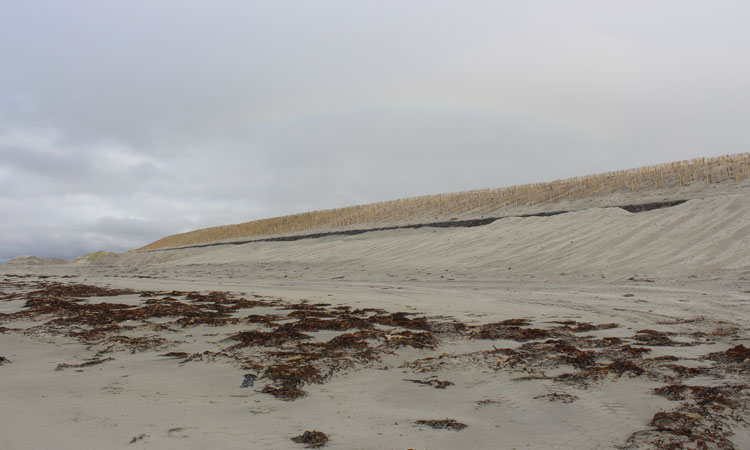 Highlands and Islands Airports Limited (HIAL) has successfully completed one million pounds of coastal protection works near Benbecula Airport in the Outer Hebrides.
The protection works required significant earthworks to facilitate the installation of defences; the seven-month contract for the works was openly tendered and won by Breedon Hebrides.
Keith Inglis, Head of Infrastructure Services at HIAL, said: "The dunes protecting the western boundary of the airport, off the west coast of Scotland, are continually under threat of erosion from waves and storms. The completion of this recent package of coastal works provides the airport with the protection required against the hostile environment generated by the North Atlantic. The exposed nature of the beach made working conditions difficult at times, but Breedon has completed the works on budget and on time."
Following the installation and subsequent repair of 1,000 metres of sea defences between 2002 and 2015, an additional length of 'mattress' protection has been installed which extends the protective barrier a further 400 metres northwards.  
The planning conditions for the works granted by Comhairle nan Eilean Siar (Western Isles Council) included an archaeologist watching brief due to the presence of sites of interest in the locale. No archaeological deposits were revealed during the course of the works.
Approximately 10,000 tonnes of gabion stone were supplied for the project from Breedon's Druim Reallasger quarry in North Uist. 
Commenting on the project John Macleod, Area General Manager for Breedon, said: "This work is vital to the protection of Benbecula Airport, which provides an important transport link for the islands. We were delighted during the works to be able to support the Benbecula community by donating some play equipment to the local primary school."
Project management and site supervision services were delivered by Pick Everard.