Wellington Airport's new multi-level car park opens
Wellington Airport's new car park opens with over 1,000 parking spaces to facilitate growing passenger numbers.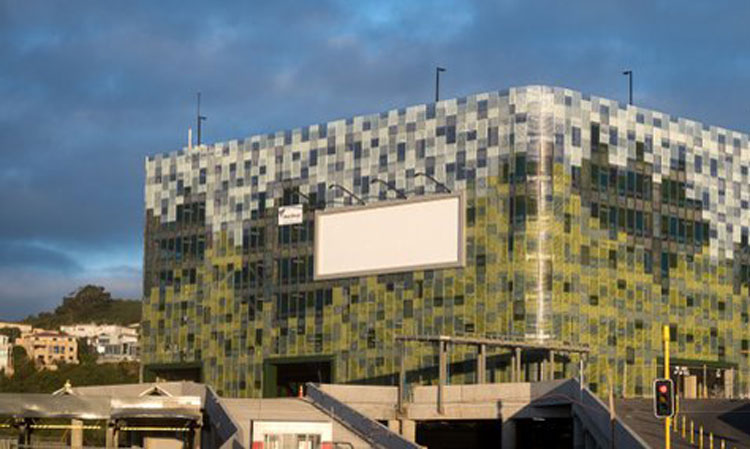 The nine-story car park building has over 1,000 car parking spaces and features a parking guidance system that informs drivers of free spaces on each level, so they can quickly locate available spaces.
Wellington Airport's Transport Manager Pippi Kettle said: "It's a great milestone for Wellington Airport and we think the public will like the new building and parking options available to them."
The car park offers covered parking that can be booked online ahead of time, as well as drive-up options for use on the day for any length of stay.
The car park building will also house a transport hub located on the ground floor, which offers a dedicated area for bus and coach pick-up and drop-off due to open later in the year.
As part of the multi-level car park project the free public pick-up and drop off areas have also been extended and additional bike and motorbike facilities have been created.
The airport has also introduced a 120 minute express parking zone near the building and close to the terminal for those fare-welling or collecting friends and family.
Pippi added: "We recognise that not one size fits all when it comes to transportation. We want people to choose the option that best suits them whether that be booking ahead to get the best rates, a drive up option for a short stay or heading to the airport on a bike."
Outside of the multi-level car park and transport hub a ride-sharing zone, taxi stands, rental car zone as well as valet and a range of other parking products are available for travellers.
The new car park comes as the terminal continues its on-going renovation plans, redeveloping the terminal which opened in 1999. 
Wellington Airport will also complete a four-star 134-room hotel later this year which will allow passengers to access check-in and departures from the terminal without leaving the building. The airport will also open a refreshed conference centre within the hotel in early 2019.