Wellington Airport begins largest terminal upgrade for 20 years
The work will be carried out progressively over the next 12 months.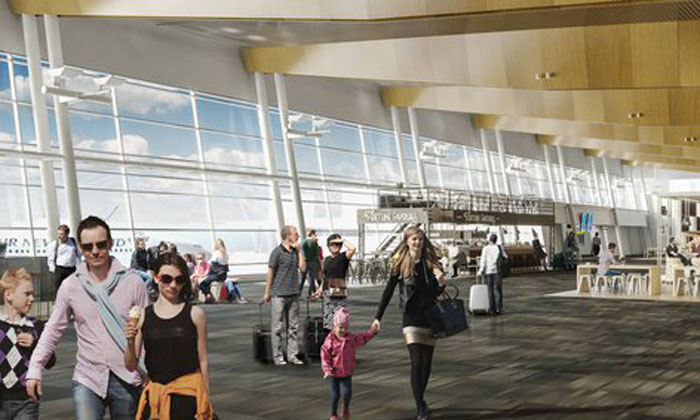 TRANSFORMATION: Wellington is New Zealand's third busiest airport, seeing just over 6 million passengers every year
Wellington Airport has begun preliminary demolition work ahead of a $15 million (US$10.1) upgrade of the airport's main terminal building.
The upgrade covers approximately 6,000 square metres in the main terminal's public area, equivalent to the size of 12 basketball courts, and will result in the largest visual change to the main terminal since the current terminal opened in 1999. 
Once completed next summer, visitors will have expansive views across the terminal to aircraft and the coast, according to Wellington Airport's Chief Commercial Officer Matt Clarke. He said: "The upgrade will transform the airport's main terminal to a light, open space where travellers can intuitively find their way to and from their flights."
The upgrade will also provide an opportunity for emerging Wellington brands as well as established retailers to create retail and dining offerings for the six million domestic and international passengers visiting the Wellington region every year.
Mr Clarke added: "Our recent extension of the southern part of the terminal gives a flavour of what's about to come. The refreshed space with brands like Best Ugly Bagels has been welcomed by the public and this next phase will build on that. Passengers want to see the best of global and local brands reflected in their airport."
Preliminary demolition works are already underway which involve redistributing two large air conditioning units from the main terminal's level one into the airport's ceiling space, where the current food court is located.
This project is part of a number of significant works in progress at Wellington Airport, including a new multi-level car park and transport hub and a 134-room four star hotel to be operated by Rydges both due to open in 2018.
Interested retail operators can keep an eye out on the Wellington Airport website at www.wellingtonairport.co.nz for information on tender submissions which open later in the year.