Auckland to use ground transport initiatives to help passenger flow
Auckland Airport has announced a suite of new ground transport initiatives in preparation for the 'summer peak', the busiest travel period of the year.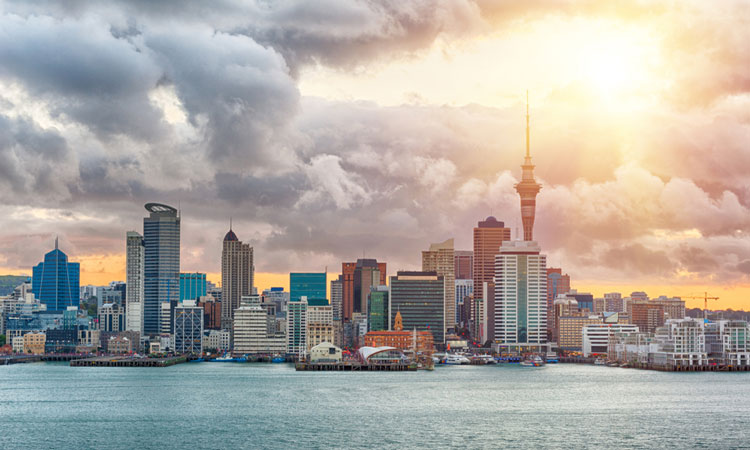 As the southern hemisphere gears up for their summer season 2018, airports must prepare for the sudden influx of passengers from all over the globe. Auckland Airport has come up with eight new ground transport initiatives which will improve access to, from and around Auckland Airport for travellers, employees and freight during the summer peak, December 2018 and January 2019.
These initiatives include:
Providing freight and motorists with a new, direct north (State Highway 20A) to south (State Highway 20B) connection at Nixon Road (Nixon Road Connection), enabling drivers to bypass the busy main intersection at George Bolt Memorial Drive and Tom Pearce Drive;
Implementing a restriction on heavy vehicles (weighing more than 3500kg) transiting through the airport precinct from SH20A to SH20B to ease traffic congestion;
Establishing a new Drop & Ride service for passengers to be dropped-off away from the terminal forecourts before taking a free bus to the terminals;
Introducing signal meters at the Jimmy Ward Crescent roundabout to help better manage the flow of traffic in and out of the airport precinct;
Introducing an integrated operating plan with the Auckland Transport Operations Centre to oversee and better manage network operations;
Operating a transit lane (T2 lane) on Tom Pearce Drive to help improve journey times for vehicles and increase the frequency of buses servicing the airport precinct;
Implementing a travel rewards promotion to encourage people working within the airport precinct to use public transport;
Upgrading the Domestic Terminal forecourt to include a new colour coded pick-up/drop-off zone allowing travellers to be picked up conveniently and safely.
Auckland Airport's general manager – airport development and delivery, André Lovatt said: "These eight initiatives play an important role in helping improve the way passengers, employees and freight move around the airport precinct. They will improve traffic flows and travel times, enhance the management of the transport network during peak hours as well as providing greater choice and flexibility for how people get to and from the airport precinct. Work on these new initiatives is already underway and they are scheduled to be operational by November 2018."
"We're investing more than $100 million between now and 2022 to upgrade our transport network as part of our 30-year vision to build the airport of the future. These new initiatives in our precinct's transport infrastructure also support the ongoing collaborative efforts between NZ Transport Agency, Auckland Transport and Auckland Airport to improve the transport network in and around the airport area."
The new restriction on transiting heavy vehicles is a key part of the planned improvements. The restriction will operate 24 hours a day, seven days a week but only affects transiting heavy vehicles using George Bolt Memorial Drive and Tom Pearce Drive as a thoroughfare to connect from State Highway 20A to State Highway 20B. It will exclude heavy vehicles that have a destination within the airport precinct.
The airport has consulted with National Road Carriers who support the plan to implement the restriction on transiting heavy vehicles. National Road Carriers Chief Executive David Aitken said: "We support Auckland Airport's decision to provide a reliable route for heavy vehicles while improving travel times over the transport network. The new Nixon Road Connection will provide a reliable alternative route for transiting heavy vehicles and motorists to avoid the central airport precinct and ensures road freight can still provide quick and safe delivery of goods to customers and suppliers in the region."
In the first half 2019, Auckland Airport will also begin upgrading its transport network with its new Northern Network project, which involves construction of a new terminal exit road from the airport, the widening of George Bolt Memorial Drive and  he extension of the newly installed Altitude Drive that will allow vehicles to head south to north bypassing the main intersection at George Bolt Memorial Drive and Tom Pearce Drive.
Auckland Airport also has a number of additional infrastructure projects planned to upgrade its transport network and further improve journeys around the airport precinct. These will be announced over the course of the next year.