Auckland Airport announce $100,000 grant to support New Zealand's tourism
For the sixth year in a row, Auckland Airport is offering a grant for businesses who can deliver a boost to New Zealand's critical tourism industry.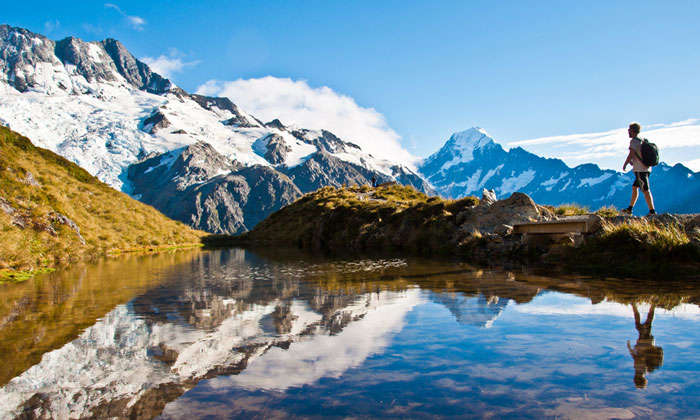 BEAUTY SPOT: Along with agriculture and construction, tourism is one of New Zealand's biggest employers
Auckland Airport has opened applications for a NZ$100,000 grant for New Zealand-based tourism operators and organisations with strategies to stimulate year-round visitation to the country.
It announced the opening of applications for the sixth annual Tourism Development Grants at its International Travel Summit in Dunedin.
Every year Auckland Airport brings together travel and tourism leaders from throughout New Zealand to participate in the summit, as an opportunity to contribute to a forum of topics that are of critical importance to the tourism sector.
In 2017 Auckland Airport awarded two grants of $50,000 to Eat NZ and Haka Tours. This year one grant of $100,000 will be awarded to support the development of a strategy that uses 'out of the ordinary' thinking to promote New Zealand as a year-round visitor destination.
"Six years into our Tourism Development Grants Programme, we are pleased with the success of our past recipients and how each year the industry continues to respond eagerly to these grants," says Auckland Airport General Manager Aeronautical Commercial Scott Tasker.
"The ability of New Zealand operators to offer outstanding, year-round, country-wide travel experiences is key to the support, ongoing development and profitability of the New Zealand tourism industry, as well as the sustainability of airline operations that serve New Zealand."
"With tourism being New Zealand's top export earner, we're excited to support what is a growing, dynamic and important industry for our country. Encouraging travellers to explore more of New Zealand across the year brings economic benefits to communities around the country and we look forward to seeing what this year's applicants have to offer to keep the momentum and build on the industry's success."
According to Tourism New Zealand, the industry directly employs around 7.4 per cent of the country's population, making it one its biggest sectors, and contributes significantly to its economy with international visitors spending $10.56 billion in 2017.