Autonomous snowploughs implemented at Oslo Airport
The autonomous snow ploughs will keep Oslo Airport running smoothly through Winter 2018.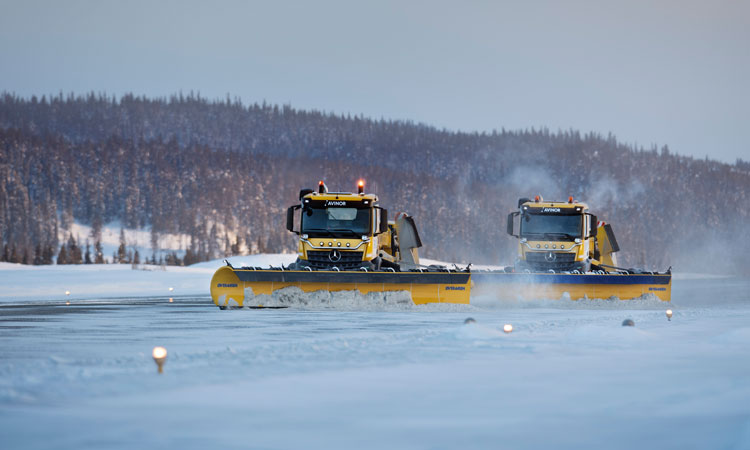 Autonomous snowploughs cleared snow from the runway at Fagernes Airport in Norway for the very first time this year and now project Yeti, is embarking upon the next phase in its implementation and the snowploughs will go into live operation at Oslo Airport winter 2018.
Autonomous snow clearing will allow airports over the world to streamline their activities and reduce delays for their passengers.
Now autonomous snowploughs have to prove what they can do. Two autonomous vehicles will be going into live operation and clearing snow at one of the busiest airports in Scandinavia, Oslo Airport.
The future objective is to maintain a fleet of 10 autonomous snowploughs that will keep runways clear of snow and the airport running smoothly as the weather begins to challenge operations.
John Emil Halden, project manager at Semcon, said: "After having tested the control system at Fagernes Airport, we are really pleased that we are now able to launch this pilot scheme at Oslo Airport. Our aim is to complete 40 operations to ensure that the system is working as intended and see how we can develop it further. We are then hoping that more world airports will be interested in this technology."
The Yeti project is the first of its kind to adapt such large machines for autonomous operation in wintry conditions. The company Semcon is responsible for the technology that makes autonomous snow clearing possible.
This project has been developed for Norwegian airport operator Avinor.
The trials at Oslo Airport will begin in January 2019.