e-Security gates to be implemented in Hong Kong International Airport
The new e-gates are hoped to cut waiting time to around 20 seconds for departing passengers.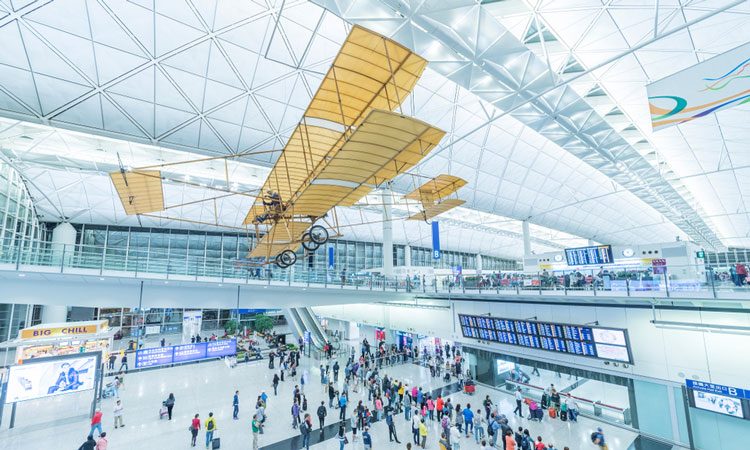 Hong Kong International Airport (HKIA) will officially launch e-Security gates within the terminal on 20th September 2018 to verify the documents of departing passengers before they enter the restricted area.
Empowered by biometric technology, the e-Security Gates represent the latest smart initiative launched by Airport Authority Hong Kong (AA) to enhance the overall passenger experience.
Four e-Security Gates have been installed at the South Departure Hall at Terminal 1 in the first phase, with more to be introduced in phases. By the first quarter of 2019, all 44 planned e-Security Gates will be installed. The target is to achieve near-zero queuing time for passengers and increase the seamless travel experience of the passenger.
Any passenger over 11 years old and holding a valid electronic travel document is eligible to use this new service, and there is no prior enrolment required.
Airport security staff currently carry out travel document checks manually to ensure that each passengers' identities match the information shown on their boarding passes. This manual procedure will be now be conducted by the document reading devices and cameras embedded in the e-Security Gates, enabling passengers to scan their documents and boarding passes for verification by facial recognition technology. The whole process can be completed in around 20 seconds, a vast improvement upon the manual process.
Chris Au Young, General Manager, Smart Airport for the AA, said: "This new smart initiative will speed up and enhance the accuracy of the document checking process. It also marks the first step in our efforts to streamline passenger boarding at HKIA by using biometrics. In the near future, HKIA will extend the use of biometrics and facial recognition to check-in and boarding procedures with the aim of using passengers' faces for identity verification throughout their departure journey at HKIA, providing a seamless experience for travellers."