Debate sparked over aviation's readiness for a no-deal Brexit
As Brexit looms ever closer the aviation industry braces itself for a no-deal scenario but Sky News has questioned the readiness of the CAA for such a deal.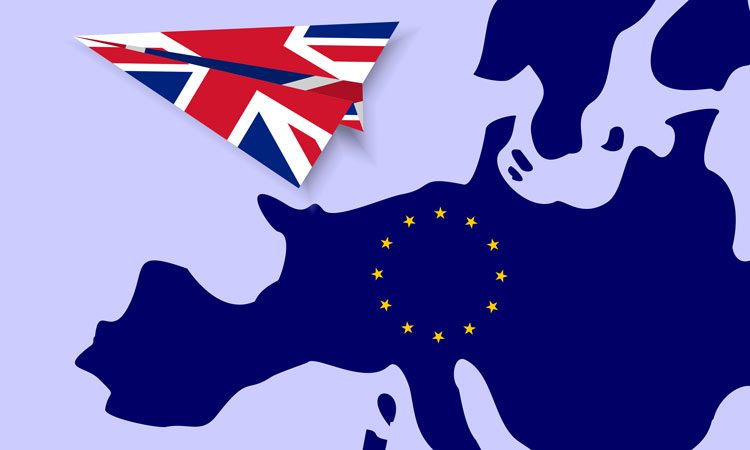 Amid the uncertainty of Brexit, the terms of which still remain a mystery, Sky News has published internal documents from the CAA with some details of the possibilities of post-brexit Britain. 
The CAA's documents seems to raise a concern as to the validity of licenses within the UK. It has been estimated that nearly 35,000 licenses will have to be re-issued post-brexit. Moreover, the documents also seem to question the skill level of pilots within the UK, with the documents, according to Sky News, asking the willingness of individuals "to train to upskill in 'airworthiness design and certification.'" 
Captain Mike Vivian, told Sky News: "The CAA has to ramp up the staff that it previously had to discharge these tasks before they were given over to EASA – and that might take some time. As of 29 March 2019 the European Aviation rules and certification and all the rest that go with it cease overnight. I don't believe that any responsible body, least of all our government or the CAA, would let it run until that point. We should have clarity I would have thought by the end of this year."
According to Sky News, a UK CAA spokesman, said: "The government, the UK Civil Aviation Authority and the entire aviation industry have been clear that our collective preference is to secure the UK's ongoing participation in the European Aviation Safety Agency system once the UK withdraws from the European Union. However, as a responsible regulator, we continue to make the necessary contingency plans to prepare for the unlikely event that a withdrawal agreement is not ratified."
The CAA were quick to respond; commenting on Sky News' story on UK aviation and Brexit, Mark Swan, Group Director of Safety and Airspace Regulation at the UK Civil Aviation Authority, said: "It is misleading for Sky News to say that 35,000 pilots would need to renew their pilot's licence in a 'no-deal' Brexit scenario. Both commercial and private UK pilot licences would remain valid for use on UK-registered aircraft as the United Kingdom is a signatory to the International Civil Aviation Organisation (ICAO) Chicago Convention. Our licences are internationally recognised – including by the European Aviation Safety Agency (EASA) – both now and after 29 March 2019.  
"The CAA will continue to issue and reissue pilots' licences when they are lost, damaged, when details need to be changed or pilots' privileges updated as we do now. Over time, this would include removing references to EASA – a purely cosmetic change. There will be no requirement for licences to be re-issued for any other reason meaning that there will be no change to this process.
"The CAA also strongly refutes any suggestion that we are concerned about our ability to provide safety oversight to the UK aviation industry should no-deal be reached between the UK and the EU. The safety of passengers, crew and those on the ground remains our absolute priority and nothing has changed in this respect. Sky News has unfortunately confused EASA approval of new aircraft and component design with our existing national safety oversight obligations.
"As a responsible regulator, the CAA has been planning for all eventualities in the negotiations, including that of a 'no-deal', for some time. Our planning and contingency is advanced and we continue to work closely with the Government to prepare the industry for all scenarios."