Traffic up 13.7 per cent at Bordeaux Airport in August
With 13.7 per cent growth, 729,500 passengers carried in August, and Bordeaux's ninth consecutive year of growth, momentum remains strong for Bordeaux Airport with its best performance so far this year.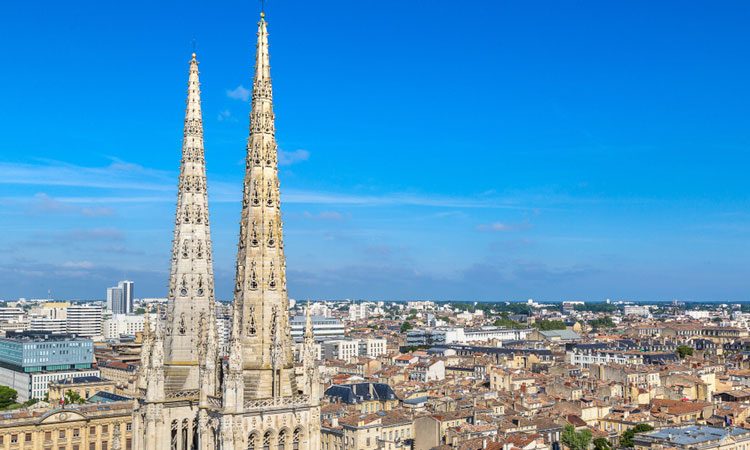 Approximately 1.5 million passengers travelled via Bordeaux Airport over the two month peak summer season. These figures were largely boosted by international routes which registered a record 482,500 passengers and an increase in traffic of 16.5 per cent. Domestic flights also performed well, up 8.5 per cent with 247,000 passengers.
The beaches and cultural wealth of the Nouvelle Aquitaine region attracted numerous tourists from abroad. Vast numbers arrived from the UK and Spain, with Germany close behind. There was also a marked increase in the number of North American visitors during the month of August (Source: Comité Régional du Tourisme of Nouvelle-Aquitaine).
International traffic posted growth of 16.5 per cent with 482,500 passengers, which is this year's best performance for international flights.
The international hubs were popular destinations: Frankfurt (+48.6 per cent), Barcelona (+22 per cent), Dublin (+21.5 per cent), Brussels (+17.3 per cent), Madrid (+7.5 per cent) and Istanbul (+5.8 per cent).
247,000 passengers travelled on domestic flights, confirming a new-found growth which began in June, one year after the LGV high-speed rail link came to Bordeaux. Corsica seemed to be the place to be this summer, with 45,000 passengers flying to four destinations in August: Bastia (+83.5 per cent), Calvi (+57.5 per cent), Figari (+35.1 per cent), and Ajaccio (+21.6 per cent). The transverse routes also produced dynamic results: Nice (+26.6 per cent, Lille (+21 per cent), Marseille (+16.2 per cent) and Lyon (+12.4 per cent). Paris traffic (91,210 passengers in August) dropped by 8.6 per cent
Low cost flights continued to boost the Airport's activity, carrying more than half of all passenger traffic: 447,300 travellers, up 19.2 per cent Airline easyJet held its leading position, with an increase of 19.7 per cent, or 240,800 passengers. Volotea also did extremely well, with 14.1 per cent growth.
Related topics
Related airports
Related regions