Bordeaux Airport sees record numbers in 2017
Bordeaux Airport is reflecting upon record passengers and growth throughout 2017.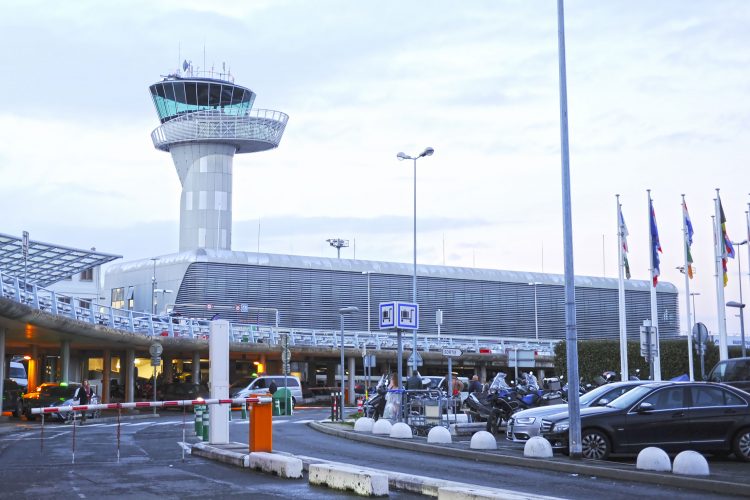 In December 2017, Bordeaux Airport reached the symbolic milestone of six million passengers. In a highly competitive environment, the airport handled an extra half a million passengers after eight years of constant growth (an increase of 87% between 2009 and 2017).
At the year end, growth in total traffic was up by 7.7%, largely thanks to international flights which carried a total of three million passengers (17%) – more than half of all traffic in the year.
The network of flights at Bordeaux Airport is increasingly international, with the opening of 17 new routes (11 to new destinations and six in competition with existing ones) and the arrival of five new airlines (Blue Air, Lufthansa, Air Corsica, Aigle Azur and Wizz Air). At the height of the season, the airport offered 87 scheduled links and a total of 104 routes operated by 31 airlines.
It should be noted that air traffic control had to deal with only a 1.9% rise in aircraft movements, contrasting strongly with the increase in passenger traffic, due to the airlines' use of higher capacity planes. 
In Europe, passenger traffic progressed by 16.5% thanks to new destinations (Bergamo, Bucharest, Budapest, Düsseldorf, Frankfurt and Hamburg), increased rotations on certain routes (Barcelona, Lisbon, London Stansted and Southampton) and the arrival of new operators on existing routes (Ajaccio, Bastia and Madrid).
As expected, the Bordeaux-Paris links (Orly and CDG) faced new competition from the SNCF and its LGV high-speed rail link, dropping by 7%, with 1,519,000 fewer passengers carried across the year, however the route held up to the pressure, maintaining 10 daily rotations at the end of 2017 and for summer 2018.
Looking ahead
2017 saw the announcement of the new easyJet base, which is planned to open in the spring of 2018. This strong local presence will speed up the airline's development by facilitating the launch of new routes and adjusting operating hours to passenger needs, notably with an earlier Bordeaux-London Gatwick flight making it possible to do the return trip in one day.
Major projects have also been confirmed for future airport infrastructure development to keep up with the increase in passenger traffic, namely creation of an international boarding pier in Hall A, expansion and improvement of the Billi terminal (where terminal traffic is expected to grow by 50% by 2020), construction of a junction hall and refurbishment of access roads and car parks to make way for the tram and facilitate access to the airport. The airport's transformation will begin in 2018, starting with the car parks. The sum of €130 million is planned to be invested in the airport's six year plan focusing on airport infrastructure.