Sochi Airport reacts quickly to plane incident which leaves 18 injured
Bad weather caused a plane to roll off the runway and catch fire, but quick reaction by airport teams extinguished the fire in eight minutes and passengers and crew evacuated in just 17.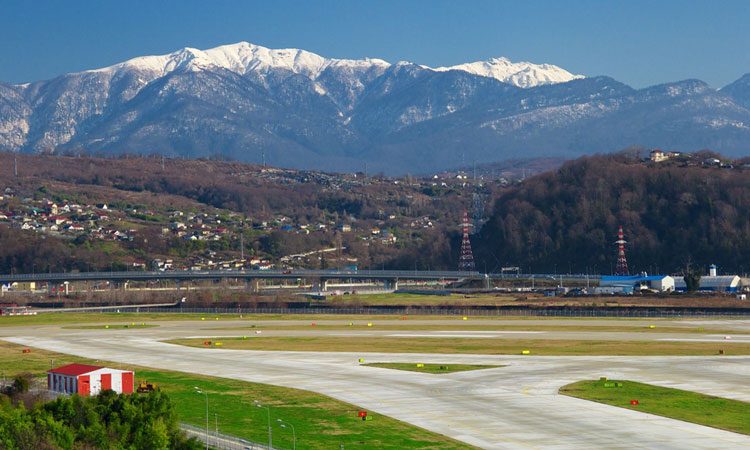 On 1st September 2018, an alarm was raised at Sochi International Airport of a reported incident.
A plane had arrived from Moscow and rolled off of the runway into the river. As a result, the wing and the landing gear were destroyed and the left engine caught fire.
In just minutes four airport firefighters arrived on the scene. The fire was extinguished in eight minutes. Evacuation of passengers and crew took place within 17 minutes. After the evacuation, the passengers of the plane were taken to a safe location at the airport where they were treated by doctors of the airport, ambulance and psychologists of the Ministry of Emergency Situations. 
The report said: "Comprehensive assistance was provided to all passengers and temporary accommodation was offered at the Alexandrovsky Garden Hotel in the Imereti Lowland which was used by 61 people. Hot meals were also provided for them and psychological support and subsequent delivery to recreation places were provided."
There were 164 passengers and six crew members on board. Eighteen people were injured, including three minors and, reportedly, an airport employee suffered a heart attack during the rescue operation. 
It is suspected that bad weather caused the plane to overrun, as the aircraft landed in heavy rain and with a strong tail wind. 
Valentina Fedorova, Deputy Head of the Centre for Hydro-meteorology and Environmental Monitoring of the Black and Azov Seas said: "According to the meteorological station, there was a shower of a category 'dangerous phenomenon' at the airport, 66.2 millimetres of precipitation per hour, a boom of wind increased to 23 meters per second and thunderstorm activity."
The Southern Investigation Department of Transport of the Investigative Committee of the Russian Federation initiated a criminal investigation into the emergency landing of the Boeing 738 aircraft officials have said. 
Service was quick to resume at the airport however, and flights were arriving and departing later the same day. However, safety concerns still plague Russia's airline industry as it has witnessed multiple fatal incidents in recent years.