OAK expands with new route to Santa Barbara with Contour Airlines
Contour Airlines has announced a non-stop service between Oakland International Airport (OAK) and Santa Barbara Airport (SBA), which is expected to meet the demands of passengers.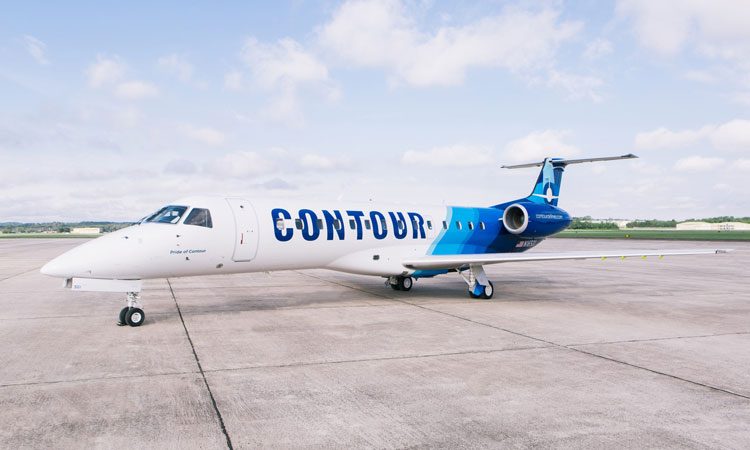 The service will begin 16th October 2018, Contour will operate daily flights aboard its 30-seat ERJ-135 aircraft. Santa Barbara represents one of OAK's largest and most frequently requested unserved markets within the state of California.
With fares beginning as low as US$79 each way, Contour offers a premium passenger experience during the hour-long flight. Comfortable leather seats throughout the aircraft offer legroom comparable to first-class, and each passenger is allowed one free checked bag. Travellers may also enjoy Contour's complimentary snack and beverage service.
Port of Oakland Director of Aviation, Bryant L. Francis said: "Contour Airlines' arrival in Oakland earlier this year has been representative of a very positive trend here. Increased passenger traffic and new destinations at OAK— both regional and long-haul— continue to affirm the confidence of our passengers that Oakland is the preferred Bay Area airport. We're thrilled to now offer this non-stop service to Santa Barbara, and believe that the convenience and economical fares will result in more business and leisure travellers on both ends."
Matt Chaifetz, CEO of Contour said: "We have been amazed by the response to Contour's premium product and low fares in Oakland and are so pleased to be able to offer this new service to Bay Area residents. The ability to connect two of California's most popular destinations was an irresistible opportunity to further grow our West Coast network."
Mark Everton, Visit Oakland CEO said: "We are thrilled for the launch of the new Contour Airlines flight between Santa Barbara and Oakland International Airport (OAK). This flight will give visitors from Santa Barbara a chance to explore Oakland as well as the greater Bay Area, and will also make Santa Barbara accessible to international travellers who use OAK as the gateway to the Bay Area. Our city is extremely accessible, so it makes the perfect home base to explore San Francisco, Napa Valley and even Yosemite."
In Santa Barbara, Airport Director Hazel Johns said: "Among local travellers, Las Vegas ranks high as a desirable direct flight destination as does Oakland, which is an excellent addition to SBA's current service to the Bay Area. We are thrilled to have Contour Airlines join us at SBA."
The new service is advantageous not only for residents in Oakland and the Greater Bay Area, but also for passengers coming from Santa Barbara who wish to connect to the seven European destinations now available from Oakland on Norwegian Air.
Oakland International Airport welcomed Contour Airlines on 11th April 2018 with daily non-stop service to Crescent City's Del Norte County Regional Airport (CEC). The flights represent the first Contour flights from both cities, and Crescent City's first commercial operation since August 2017. In addition to Oakland, today Contour also introduces non-stop service between Santa Barbara and Las Vegas, further expanding the airline's reach.