Hamad International Airport renews level 3 of ACI's airport carbon accreditation
Hamad International Airport demonstrates commitment to sustainable practice with renewal of its 'Optimisation' status.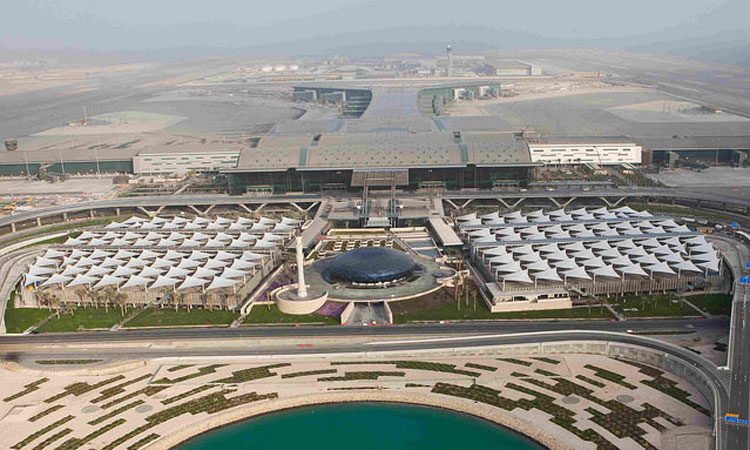 Hamad International Airport (HIA) has successfully retained its Airport Carbon Accreditation at Level 3 for another year.
HIA's renewal comes after successfully reaching Level 3 'Optimisation' status last year and becoming the first airport in the GCC (Golf Cooperation Council) and only the second in the Middle East and North Africa region to reach Level 3 accreditation.
HIA's airport-wide energy reduction programmes and collaborative approach with airport stakeholders to manage third-party emissions have resulted in measurable change.
Engr. Badr Mohammed Al Meer, Chief Operating Officer of Hamad International Airport and Regional Board Director of the Airports Council International (ACI) Asia-Pacific, said: "As Hamad International Airport continues to accommodate rapid growth with an increasing number of passengers and cargo, we are committed more than ever on reflecting global environmental standards and minimising environmental impact. We are proud to successfully work in line with ACI's standards and will continue to minimise our use of natural resources, control emissions and manage waste carefully as we move forward."
Ms. Patti Chau, Regional Director of ACI Asia-Pacific said: "This achievement reflects HIA's commitment to sustainable practices and reducing environmental impact and emissions. ACI will continue supporting HIA and other airport members as they face the challenges of climate change and strive for long-term development and success."
This accreditation acknowledges HIA's commitment to tackling climate change and its target to improve carbon efficiency per passenger by 30 per cent by 2030 against a 2015 baseline, for which it has already made significant progress. 
In addition to a fuel saving programme aimed at reducing fuel consumption through operational practice and driver awareness, HIA's Carbon Management Plan, delivers energy reduction initiatives throughout the airport.
A cross-functional Energy Working Group identifies and promotes energy saving initiatives, including the optimisation of air-conditioning for passenger load bridges through integration with flight schedules, replacing conventional lighting with LEDs, and optimising light usage at the airport's boarding gates.
A key component to HIA's Carbon Management Plan is encouraging the participation of the airport's stakeholders including passengers, Qatar Airways and its subsidiaries, government stakeholders, private operators and retailers to engage in environmentally-conscious practices and reduce carbon emissions across the airport campus.
HIA also partnered with KAHRAMAA's National Programme for Conservation and Energy Efficiency, 'Tarsheed', to deliver technical energy and water conservation training to employees.
The training focused on resource conservation and was aligned with His Highness The Emir Sheikh Tamim bin Hamad Al Thani's 2030 vision for sustainable development. 
The ACI's Airport Carbon Accreditation programme is the world's only institutionally-endorsed, international carbon management programme for airports and offers certification at four levels which reflect incremental challenges in measuring, managing and improving carbon emissions.