New law putting tighter safety restrictions on drone users comes into force
New drone laws require users operate them below 400 feet and not within one kilometre of an airport boundary, in bid to improve safety of drones – but is this enough?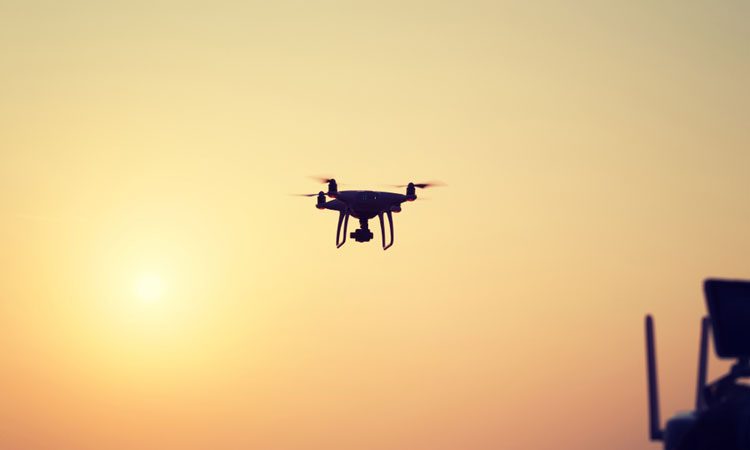 REGS AND LEGS: use of drones to become safer for everyone involved.
Drone usage has been on the increase across the UK and as such there has had to be more stringent regulations to ensure that they are used safely. 
As of today, 30 July, new laws have come into effect, which will see the safer use of drones across the country. 
The new legislation will restrict drones to flying above 400 feet, or within one kilometre of airport boundaries. However, the British Airline Pilots' Association (BALPA) have highlighted the fact that aircraft could easily be below 400 feet at this point on approach to an airport, which means there is still significant risk of drones coming in to contact with aircraft.
Pilots say this isn't safe and are urging the Government to consider extending the one kilometre exclusion to prevent potential collisions. 
The Civil Aviation Authority (CAA) recently found drone users themselves are more receptive to safety regulations as 75 per cent of them wanted rules to make drone flight safer. This was in agreement to the 77 per cent of UK citizens that wanted stricter drone guidelines. The study questioned more than 2,000 UK adults, and more than 350 drone users, with safety was a clear priority of all. 
Ninety three per cent of the public, and 96 per cent of drone users have called the need for drone laws 'vital'. The CAA's Dronecode, available at www.dronesafe.uk, iterates to drone users the safest way to operate their machinery.  
There is evidence to prove that these laws are actually having an impact upon the drone community. The study showed that the drone community's awareness of of the CAA's Dronecode has increased from just over half (54 per cent) in 2016 to close to three-quarters (71 per cent) in 2018. 
Jonathan Nicholson, Assistant Director at the UK Civil Aviation Authority (CAA) said: "As recreational drone use becomes increasingly widespread across the UK it is heartening to see that awareness of the Dronecode has also continued to rise – a clear sign that most drone users take their responsibility seriously and are a credit to the community. Drones are here to stay, not only as a recreational pastime, but as a vital tool in many industries – from agriculture to blue-light services – so increasing public trust through safe drone flying is crucial."
The research also found that mobile apps, providing information on airspace and safety alerts, are quickly becoming a must have among drone users, many of them citing them as crucial for regulating the sector and providing a platform for future communication and safety campaigns.
Almost half of all drone users use a drone-related app to help them fly safely, while nearly three-quarters said they will use an app to aid them in their flying in the future.
There is expected to be more legislation coming into effect in the coming year. From 30 November 2019, drones weighing 250g or more will be required to register with the CAA and drone pilots will have to take an online safety test.
Despite this, BALPA (The British Airline Pilots' Association) has concerns the laws do not go far enough to tackle the high possibility of a serious collision. 
BALPA Head of Flight Safety, Dr Rob Hunter, said: "We are pleased that the Government has recognised the dangers and is taking the recent dramatic rise in near misses seriously, but it is crucial these new law changes are right and address the problem properly if we are to avoid a potential catastrophe. The Government has committed to a consultation on the new laws which BALPA will be contribute to. 
"We are urging the Government to consider following the example set by Australia where unmanned operations must not be flown within three nautical miles (around 5.5km) of an airfield. BALPA is not anti-drone and we understand the commercial considerations in not making laws too restrictive. But safety must come first and allowing hobbyist or commercial drones to be flown in an area where they could come in to contact with a manned aircraft, increases the risk of a catastrophic collision."