The Security Series: Exclusive interview with Hugo Porter, CAA New Zealand
Welcome to 'The Security Series' from International Airport Review, featuring an extensive insight into matters of aviation and airport security with interviews and opinion pieces from key industry leaders and experts…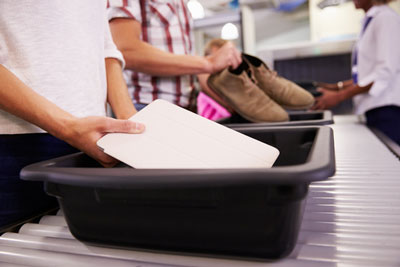 This week, we bring you an exclusive interview with Hugo Porter, Manager of Security at the Civil Aviation Authority, New Zealand as we discuss a risk-based approach and the challenges we're currently facing as an industry with respect to security…
So Hugo, what are the biggest challenges facing airports with respect to security?
If you're trying to combine facilitation and security it's very important not to lose emphasis. In essence, people want to be able to travel from A to B securely and to ensure this we must take a risk based approach – not just to security but one that builds into facilitation the NX9 requirements as well.
At the end of the day, under no circumstance should security be compromised. If you start to compromise security you definitely let the whole system down. No matter how good the safety elements are, all you need is one security incident and the whole preparation procedure falls apart.
So how do we then balance the increasing demand for seamless experience from the traveller with increasing security challenges?
Airports by design are currently defined by the building of an area with a big enough footprint to accommodate the flow of increasing passengers over next 10-15 years.
In this respect, it is all well and good saying that security only needs a small footprint but once we condense an area we inevitably create congestion. A wider footprint enables the moving of people through the system at more volume and more staff are then able to operate. Seamlessness thus increases while security is maintained.
Do you believe behavioural analysis to be complementary to security screening?
A risk-based approach to security is important and a while we have lot of tools in toolbox, one is behavioural analysis, one might be a hand wand, one an x-ray – they all fit together with one another and from a regulatory perspective at least, just focusing on one is not sufficient. Two is probably good – perhaps behavioural detection is very good for when passengers are queuing. We need to analyse how people react to checks/what they look like…perhaps paying more attention to characters… but if we have the ability to link several measures together this is ideal.
"A wider footprint enables the moving of people through the system at more volume…"
Overall however, the whole process must be based on a robust risk assessment. At its core, much like a house, without the foundations, the whole thing would collapse.
So everything is context dependent?
Different states have different challenges and different threat levels. A risk-based approach incorporating intelligence sharing with different states, regulators and a common sense strategy combined would work – without acting too heavy-handed that would detract from the overall passenger experience.
Do you believe airports should be working with each other to a greater extent in order to create a global security network?
A challenge we've been looking at from an ICAO perspective most recently provoked us to develop one stop security guidance material. It is important that we all deal with one another in order to best come to an agreement with respect to creating effective security controls and avoiding predictable measures. We must maintain an element of randomness to our security measures.
"We must build a system simple enough to be understood without becoming predictable…"
We must build a system simple enough to be understood without becoming predictable. Agencies, governments and airlines must all work with airports to find a solution that will best suits us all.
Certainly, in order to mitigate environmental effects, governments are crucial agents. Furthermore, if we bear witness to a catastrophic event that has clear economic consequences in relation to the aviation industry, it is in a nation's best interests to formulate a collaborative approach to preventing such events. Finally, intelligence sharing is another tool in the toolbox, where those who need to know about a potential risk are told in a timely and effective way, so as to mitigate the danger. Unless you know, you can't act on it. Unless you have a clear understanding of the information available, you can't effectively apply a coherent approach.
After having spoken to Hugo, it is clear that the CAA New Zealand understands too that collaboration between all parties and interests will be fundamental to finding a universal solution to a universal problem, but crucially a correct and proportionate regulation of new technologies and solutions will too play a key part in the future of air travel.
Related topics
Related organisations