Simulation developed in New Zealand to be sent to Lebanon for ATC training
Simulation technology developed in New Zealand will be sent to Lebanon to assist with air traffic control training and reduce on-the-job learning.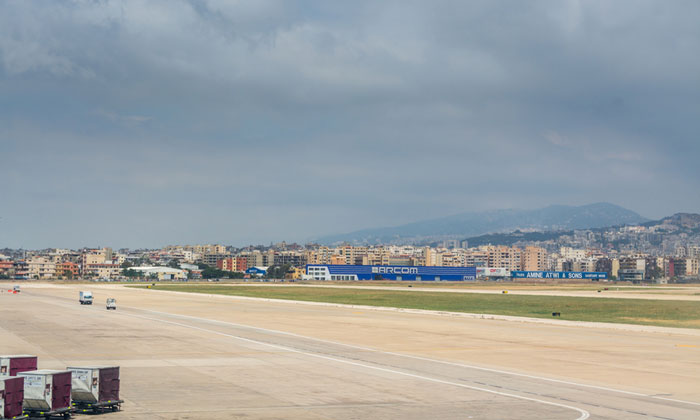 SIMULATION: The runway of Beirut Airport of Lebanon
Technology developed in New Zealand will soon be sent to Lebanon, to aid with 'real world' training simulation for air traffic control in Lebanon. 
Commercial air navigation service provider (ANSP), Airways New Zealand has signed an agreement with the International Civil Aviation Authority (ICAO) on behalf of the Directorate General of Civil Aviation (DGCA) in Lebanon to install and deploy a Total Control LCD tower simulator and two radar/non-radar simulators at its facilities at Beirut International Airport. 
Airways trains its own air traffic controllers and works with other ANSPs, providing air traffic control training and solutions. It has customers in the Middle East, Asia, Hong Kong, the Pacific, Africa, Europe and North America. Airways trains up to 150 beginner students globally and over 100 ATC instructors, assessors and examiners annually.
The equipment will imitate air traffic control flight information, and will be used by air traffic students and instructors in exercises that mimic real world simulations. The equipment will have high fidelity 3D graphics, and will simulate any weather conditions. 
Airways said its Total Control simulation technology will increase the quality of training that air traffic controllers receive, and will significantly reduce training while on-the-job. This in turn, will enable the industry to meet the demand of training air traffic controllers, in an industry that recently has been under increased pressure. 
Sharon Cooke, CEO, Airways Training, said: "We are proud to partner with DGCA as they work to enhance their ATC training using our highly advanced simulation technology. We're equally proud to have Airways technology and expertise being installed in a region where air traffic movements are growing rapidly yet there's a critical gap for the training of air traffic controllers." 
This software will provide a full 360° tower simulator, an LCD tower simulator, a desktop simulator for use in towers and a radar simulator.
Airways has been developing ATC training solutions and consultancy services to the Middle East region for more than 20 years, initially delivering ATC ab-initio training and consultancy services within the United Arab Emirates and Oman. The organisation has worked with the General Authority of Civil Aviation (GACA) in Saudi Arabia for the past eight years, training air traffic control students at its training campuses in New Zealand, and is this year training students from Fujairah, Kuwait and Bahrain.