Construction contract awarded in multi-million New Zealand airport terminal build
The current terminal was built in the 1960s to cater for 50,000 passengers a year but now has 440,000 travellers passing through annually.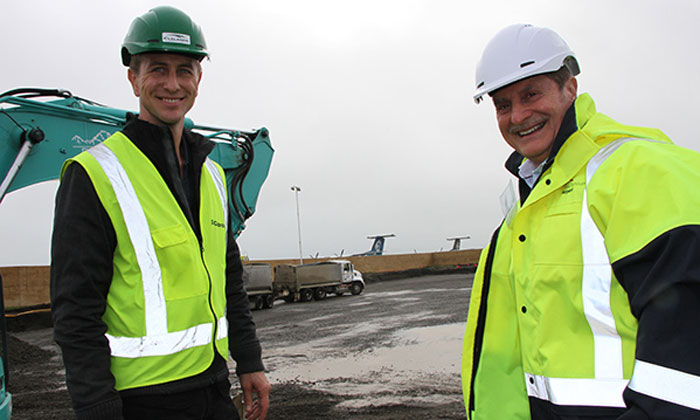 SHORT COMMUTE: The construction firm is based just six kilometres from the airport
A contract has been awarded to a construction firm to build a terminal at New Plymouth Airport. The appointee, Clelands Construction, is based just six kilometres from the airport on the North Island of New Zealand's west coast.
The board of the airport company, Papa Rererangi i Puketapu (PRIP), has confirmed the award of the contract after a competitive tender, with local suppliers and sub-contractors being used wherever practical.
Clelands was chosen from three tenders, said New Plymouth Airport Chief Executive Officer Wayne Wootton.
"In the end, after a rigorous tender evaluation process, the contract was awarded for professionalism and the best value for money. We're on a journey to transform from a 1960s airport to a modern regional gateway, pivotal to our regional tourism strategy. Clelands will be working closely with the airport company and Puketapu hapu to build a distinctive terminal that celebrates Taranaki's heritage," said Mr Wootton.
Clelands Managing Director Michael Braggins said the company is grateful for the opportunity to deliver the project and has an experienced construction team ready to go.
"The timing of this announcement should provide a level of optimism for local subcontractors and suppliers following recent negative press related to potential restrictions being imposed on the oil and gas and dairy industries," said Mr Braggins.
"The new terminal building is a key part of the tourism infrastructure contributing to delivering on our regional economic development strategy's commitment to the visitor sector. Tourism isn't today's buzz word, it's real, and we are currently at the front end of several tourism and hospitality projects that will be delivered with local resources over the next few years."
The terminal redevelopment project will be funded entirely from airport revenue at a cost of approximately $21.7 million to $28.7 million. Its design was declared 'fit for  purpose' in September.