Copenhagen Airport to invest $316 million in 2018 on renovation and expansion
2018 is set to be a period of investment in different areas of the airport as its passenger numbers climb.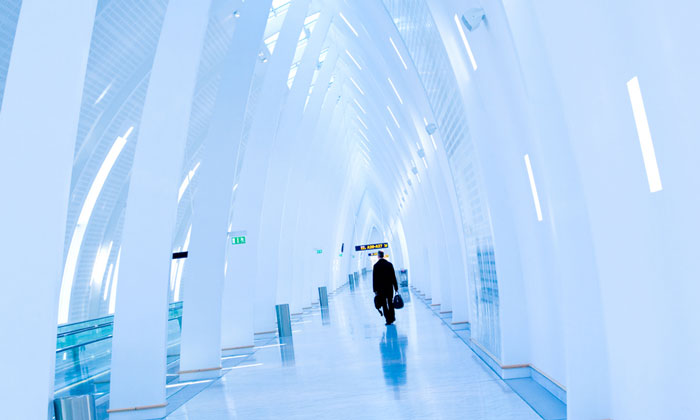 RECORD INVESTMENT: Capital investments in the first quarter of 2016 were 79.7 per cent higher than in the same period last year
This year will see record levels of construction at Copenhagen Airport, with the operator saying it will invest nearly DKK 2 billion (US$316) in expanding and improving facilities.
It invested approximately DKK 1.5 billion in expansions and improvements in 2017, but investments are expected to rise to DKK 1.8-2.1 billion. In Q1 2018, capital investments totalled DKK 480.1 million, which was 79.7 per cent higher than in the same period last year.
Thomas Woldbye, CEO of Copenhagen Airports A/S, said"We have to go back to the end of the 1990s to find an equivalent level of investment in the airport. We have an ambitious expansion plan in place – Expanding CPH – and have chosen to further increase the pace of investment this year.
"This means that we'll complete the major expansion of Terminal 2 airside and construction of a walkway from the metro station to security. The new Pier E is another major construction project, and here we've expanded the scope to include construction of a brand-new building for passport control and even more aircraft stands and gates, predominantly for the large long-haul aircraft."
In February this year, Copenhagen Airport unveiled a major expansion to its central security checkpoint.
"The security checkpoint is a critical and central part of the airport, which is why we've been working on a major expansion for the last few years. The central security checkpoint now covers twice its previous area and has five new lanes, providing significantly more space for passengers and helping to ensure that people get a good start to their journey. In 2017, the average waiting time at security was under five minutes, despite the reduced space and building work throughout the year," added Mr Woldbye.
More than six million people passed through Copenhagen Airport in the first three months of the year, up 0.4 per cent on the same period in 2017. The long-haul, intercontinental routes were the main factor in the increase, with 9.9 per cent more passengers than in the same quarter last year.