Invercargill gets New Zealand's first digital air traffic control tower
The country's air navigation services provider Airways issued a Request for Proposal (RFP) seeking a supplier of digital tower technology for Invercargill on Monday (May 7).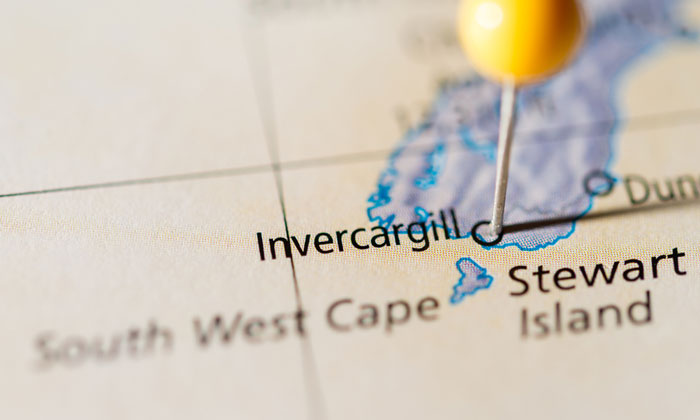 DOWN SOUTH: Invercargill is the 25th southernmost settlement in the world with more than 1,000 inhabitants
Invercargill Airport will be the first airport in New Zealand to have its air traffic control tower replaced with a digital system operated from a remote location.
Airways is looking to the technology as a national alternative to bricks and mortar towers that would provide greater aviation safety, resilience and the option to provide extended levels of services to New Zealand's regions.
The RFP also signals Airways' intention to implement a digital tower at Auckland International Airport as a back-up to its existing tower by 2020, and a full replacement in the future.
Digital tower technology allows air traffic controllers to direct traffic from a remote location watching live footage of the airfield from high-definition video cameras. The vision is enhanced by surveillance sensors, flight data and augmented reality overlays, providing controllers with a panoramic view of the airfield in more detail than is possible with the human eye.
Expected to go-live in 2020 following operational tests, Invercargill's digital tower will operate first from a building on the airfield before moving off-site in the future to a centralised hub providing services for a number of regional locations.
Airways conducted a demonstration of digital tower technology at Auckland Airport earlier in the year. Getting the digital system up and running in Invercargill will allow Airways to work through the regulatory requirements for a wider roll-out, Airways CEO Graeme Sumner said:
"Invercargill is an ideal location for NZ's first digital tower. Traffic levels are low enough compared to an international airport to make implementing a totally new system manageable, but busy enough to give a meaningful demonstration of how this technology will work on a larger scale."
Digital towers are being trialled worldwide, at airports including Changi and London City. They have also permanently replaced traditional towers at a number of airports throughout Europe. However, Invercargill's digital tower will be world leading.
"Invercargill can proudly claim it will have the first fully operational digital air traffic control tower in the Southern Hemisphere," Mr Sumner added.
Invercargill Airport Board Chairman Tommy Foggo said: "Invercargill Airport have been working with Airways to ensure the digital tower will deliver improved operational service across the airport whilst maintaining the current levels of safety and efficiency."
Nigel Finnerty, General Manager of Invercargill Airport said: "Invercargill Airport is Southland's gateway to the world, so getting it right is important. The current tower will require significant upgrade over the next few years, so other options to deliver safe and reliable air traffic control must be considered.
"This technology, whilst still relatively new, is proving itself to be the way of the future. We are proud to be leading its introduction into New Zealand."