International airport in Goa to get upgrade whilst second is built
The Indian Government has put to bed rumours that the international airport in Goa, which serves substantially more passengers than the population of the state, will be closed once a new one is built.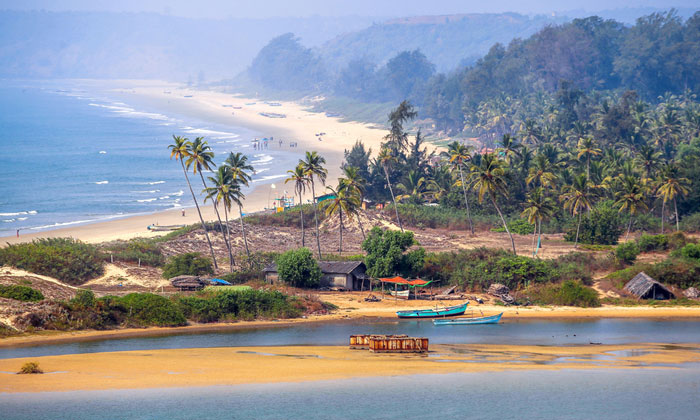 TROPICAL: Goa is a popular tourist destination
The Airports Authority of India (AAI) has announced it will build a new airport in the West-coast state of Goa whilst it is expanding another to accommodate fast rising passenger numbers.
The existing airport at Dabolim, which is currently the only airport in the state and sees nearly seven million passengers each year, will be given a face lift whilst the other airport is being built in Mopa, approximately 40km to the North. 
The Government of India had approved the proposal of State Government of Goa for civilian operations to continue the airport at Dabolim, even after the commissioning of the new
international airport.
AAI has invested around Rs.4 billion (US$60 million or £43 million) to improve the passenger facilities and carry out various expansion works at its existing Dabolim International Airport, including the extension of the terminal building and creation of parking bays.
In order to ease traffic and handle more movements, AAI is developing a parallel taxiway at Dabolim International Airport. It will get in-line X-ray baggage system as well as a host of self-service kiosk and additional common user terminal equipment (CUTE) for enhancing the capacity and passenger throughput.
Recently, Goa airport became the 12th airport to have an airport operations control centre (AOCC) which is expected to improve overall efficiency of airport operations by providing real time information of flights.
IATA has predicted that by 2025, India will have jumped over the UK to become the third largest market for aviation in the world, with only China and the USA outdoing them. It estimates that by 2036, India will have around 478 million airline passengers every year, more than three times its current haul of 141 million flyers. 
Recently, it was announced that the nation would build 100 new airports to accommodate this traffic over the next 15 years. Seventy will be erected in areas that currently have no airport facility whist the remainder will become second airports or expansions of existing airfields.