$20 million upgrade for Terminal E Satellite at Dallas Fort Worth
Work is expected to begin later this year and will finish for the summer season 2019.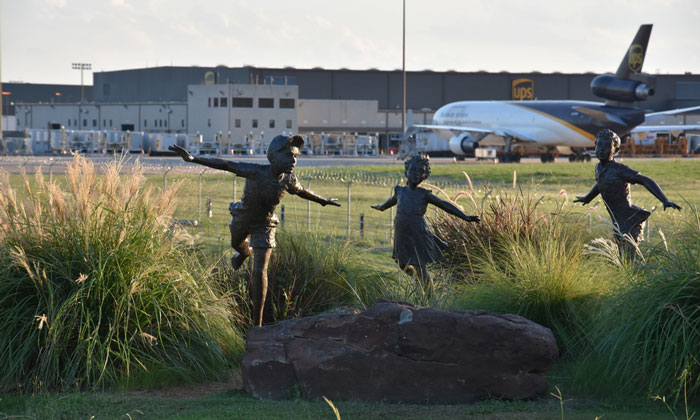 TEN-YEAR PLAN: More than 66 million passengers flew from Dallas Fort Worth last year
Dallas Fort Worth (DFW) International Airport, America's fourth biggest airport, has announced its Terminal E Satellite facility will undergo a renovation, starting this year.
The work will see six more gates added to a modernised terminal and concessions space, the airport has said.
"As DFW continues to attract more air service and more customers, we are embarking on a mission to deliver more gates to meet the growing demand," said Khaled Naja, Executive Vice President of Infrastructure and Development at DFW Airport. "Our Terminal Renovation and Improvement Program just wrapped up construction in Terminal B, and we're excited to extend some of those same enhancements to Terminal E's satellite gates, delivering more consistent aesthetics and amenities for our customers."
The updates at the Terminal E Satellite will bring the facility up to 15 gates designed for regional jet usage and feature gate areas with more seating equipped with power for electronic devices and enhanced wayfinding signage. The plans call for updates to air and electrical systems, new carpeting, surfaces and new jet bridges. The project will also address needs for new conveyance systems such as elevators and the moving sidewalks used by customers to access the satellite from the main Terminal E concourse.
DFW Airport and American Airlines have reached a lease agreement for the satellite gates, which includes a provision for the airline to carry out US$20 million worth of planned upgrades. The work is expected to begin this year and scheduled for completion by the summer of 2019. Once complete, the Terminal E Satellite will be home to American Airlines regional flights.
The Terminal E Satellite building was originally built in the 1980s to increase gate capacity at Terminal E.