Eurowings chief allegedly predicts Berlin Brandenburg will be demolished and rebuilt
A senior figure in Lufthasa has apparently lost faith in Berlin Brandenburg Airport, a build that has become one of the most drawn out and expensive airport construction projects in recent history,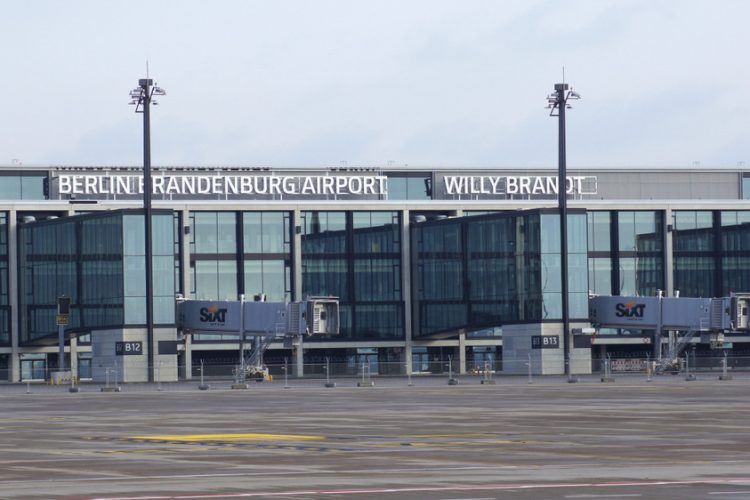 WAITING FOR THE DAY: An empty Brandenburg Airport
The CEO of Eurowings has apparently expressed a lack of faith in the future of Berlin Brandenburg Airport, saying much delayed hub will be "demolished and rebuilt".
Thorsten Dirks allegedly made the comments behind closed doors at an entrepreneur networking event called Unternehmertag at Lake Tegernsee last week.
According to the German newspaper Frankfurter Allegmeine, the Eurowings chief, whose company is a fully owned subsidiary of Lufthansa, said: "My prediction is: the thing will be demolished and rebuilt. 
"Everything was ready for the first opening [in 2012], our counters, our furniture. […] We have to change everything in Berlin. I do not know how to do it."
Berlin Brandenburg Airport has suffered from a flood of setbacks since it was first due to open. In June 2012, shortly before German Chancellor Angela Merkel was set to cut the ribbon, the event was delayed due to technical issues. 
A fire protection system which funnelled smoke down beneath the terminal building instead of up through the ceiling was found to be faulty but the hiatus gave the airport's operators an opportunity to spot more issues including the construction work.
Recently, a referendum over the closure of Berlin Tegel, Brandenburg's spiritual ancestor, was held in Berlin to coincide with the national elections. The campaign saw political battle lines drawn, with supporters of its closure pointing to its Cold War-era infrastructure and opponents pointing to its successor's failure to launch. In the end, the pro-Tegel party won the day, but Flughafengesellschaft Berlin Brandenburg (FBB), the company that runs Tegel (TXL) and Berlin Schönefeld (SFX) and is building Brandenburg, was not moved, saying that the plan remained unchanged and six months after Brandenburg was up and running, Tegel would be shut.
Since the publication of Mr Dirks remarks, the developing airport's chief Engelbert Lütke Daldrup has reassured stakeholders, including the Berlin local government, that the airport will open in October 2020 – a mere eight years after the ribbon was originally set to be cut.