Bahrain International Airport opens portable data centre
Gulf Business Machines (GBM) have designed and supplied a containerised data centre (CDC) for Bahrain International Airport.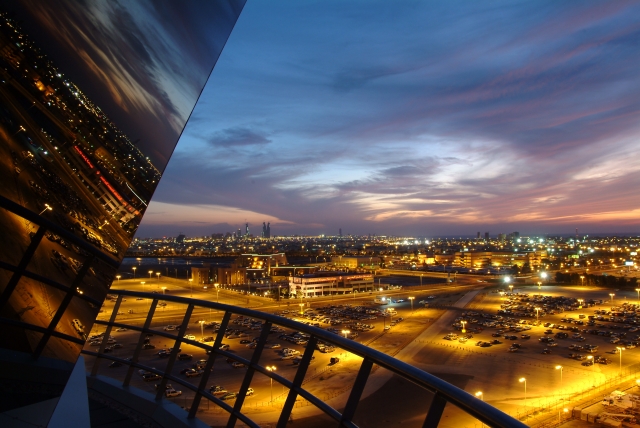 FROM THE TOP: Bahrain International Airport
A state-of-the-art portable data centre has been opened at Bahrain International Airport (BIA). The new facility, called a containerised data centre (CDC) can host critical airport information systems from any location where the capacity is needed, according to Bahrain Airport Company (BAC), the operator and manager of the Middle Eastern hub.
It was designed, supplied and implemented by Gulf Business Machines (GBM), a regional provider of IT solutions and is part of the Airport Modernisation Programme (AMP) currently underway at BIA.
BAC have said the CDC offers several advantages over traditional data centres – including flexibility and speed – as it comes complete with network connections, storage, servers, power lines, monitoring units, fire detection units, software, security, a cooling facility and all other components typically found in a modern data centre. It also has the additional benefit of being portable, which allows branches or remote locations to receive additional capacity by redeploying it where necessary.
It was was inaugurated by Mohamed Yousif Al Binfalah, Chief Executive Officer of BAC at an event held with the Bahrain Minister of Transportation and Telecommunications, Engineer Kamal bin Ahmed Mohamed.
Following a site tour of the facility with senior officials from BAC and GBM, Mr. Al Binfalah said: "The AMP is much more than just an expansion of the airport passenger capacity. It is a complete modernisation of its operations, facilities and critical infrastructure, aimed at increasing the airport's contributions to the growth of our local economy.
"This makes the CDC an essential component of the ICT infrastructure and disaster recovery plans, as it is based on flexibility in managing hundreds of internal and external processes at the airport, which will enhance the ICT operational efficiency and reliability."
Mr. Abdulla Ishaq, Bahrain General Manager, GBM said: "We are proud to be part of this historic journey in successfully implementing one of the first CDCs in Bahrain. This success was mainly due to the 'one team spirit' approach taken throughout the project between BAC and GBM professional teams.
"The completed project delivers a state-of-the-art solution built at the highest standards and recognised worldwide. This is crucial as the CDC hosts critical airport operations systems and we are confident that this site will be a showcase to both regional and international communities."
The CDC initiative was launched in 2016, with manufacturing completed by GBM in 17 weeks, several civil and electrical projects taking place throughout last year, and BAC systems migrations fully completed in January of this year.