Louis Berger to support Salt Lake City North Concourse redevelopment
Salt Lake City International (SLC) has brought New Jersey-based engineering and construction management firm Louis Berger into its USD $3.6 billion redevelopment programme.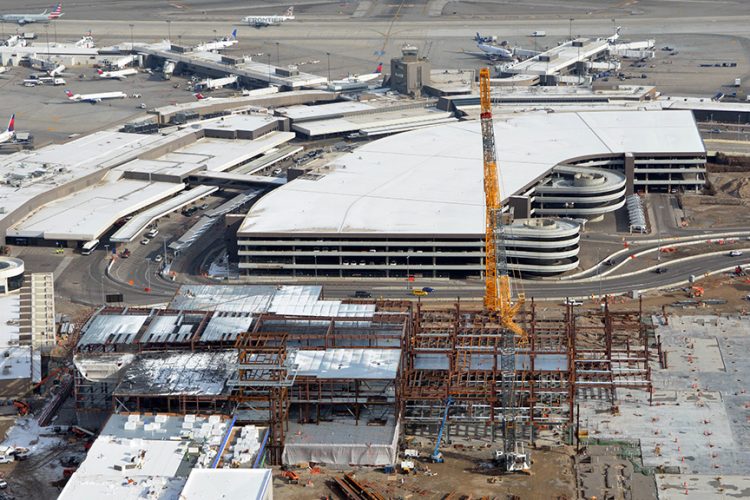 COMING SOON: SCL recently called for artists to come forward to work on the walls of its redeveloped infrastructure Photo: Salt Lake City International Airport
Louis Berger has been selected to provide management services for the North Concourse programme at the Salt Lake City International Airport.
It is part of the Salt Lake City International Airport Redevelopment Program, which Louis Berger has been involved with since 2013.
"We are delighted to leverage our global resources and top-notch talent for this challenging and exciting project's successful delivery," said Fred Wenger III, Louis Berger's Associate Vice President for Program and Construction Services.
"Our team of experts looks forward to fulfilling the Salt Lake City International Airport's expansion goal to accommodate the increasing passenger traffic at the airport."
Under the contract, Louis Berger is providing staff augmentation to the airport in several areas, including terminal redevelopment and concourse construction, delivery, baggage-handling systems planning, installation, commissioning and turnover, landside and airside utilities field engineering support, MEP systems planning, installation and commissioning, and subcontractor trade invoicing support.
Louis Berger has worked on the rehabilitation and expansion of Queen Alia International Airport in Amman, Jordan; Mariscal Sucre International Airport in Ecuador; jetBlue terminal at John F. Kennedy International Airport in New York; and Seewoosagur Ramgoolam International in Mauritius.
SLC is the 25th busiest airport in North America and the 85th busiest in the world. SLC is currently undergoing a $3.6 billion redevelopment programme, the first phase of which will be completed in 2020. The project is being funded by user fees primarily from airlines serving SLC—but also parking fees, rental car fees and passenger facility charges.