Icelandic air navigation provider latest to deploy state-of-the-art recording tech
Iceland has become the latest of 50 countries to use Frequentis DIVOS technology to reduce operational efforts for incident investigation.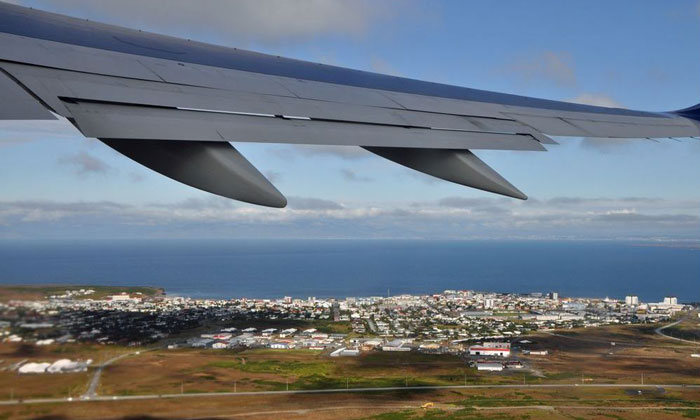 RECORDING: At 5.4 million square kilometres, Reykjavik ACC is one of the larges air spaces in the world
Isavia, Iceland's air navigation services provider, has announced it will begin using Frequentis DIVOS voice and at-the-glass recording in one of the world's largest air spaces. The technology will go live at Reykjavik area control centre (ACC) and Keflavik tower control (TWR).
Deployed in a private cloud, DIVOS operates on a high-end enterprise IT platform, delivered in accordance with ATM compliant interfaces ED137 and developed to ED109 standard. Isavia manages Icelandic air traffic in one of the largest air spaces in the world, Reykjavik ACC, which measures 5.4 million square kilometres.
The centralised management of recording information for the entire Reykjavik ACC, including the tower control at Keflavik and Reykjavik Oceanic Control Area (OCA), will reduce operational efforts for incident investigation, as well as technical aspects such as monitoring and configuration.
Teodor Simiganoschi, Project Manager/CNS Engineer at Isavia, said:  "Having the latest version of the DIVOS, compliant to EUROCAE ED-137, installed in our three main locations: Reykjavik, Keflavik and Reykjavik OCA is ensuring our investigators and engineers a high level of flexibility. Isavia's DIVOS virtual environment implementation speeds up the deployment process and separates the software platform from hardware dependencies. For us it was important that our operations and our facilities remain at the forefront of technology, in order to manage our large air space and transatlantic gateway. Having installed the Frequentis IP Voice Communication system in 2014, we were confident that their recording solution would further enhance our operations."
DIVOS is in use in over 50 countries and the solution has been enhanced to cover ED-137 Voice-over-IP specifications and at-the-glass recording of all controller positions in the ACC. Investigators and data analysts can utilise radar data and recordings across various sites to construct a full picture of an incident, thereby refining the work of the authorities.
"We are extremely proud of the long-term partnership with Isavia and for their leading role in utilising the new standard ED-137 VoIP. Isavia manages an important transatlantic gateway and their forward-thinking attitude to technology and communication ensures they are fully prepared for the current and future demands of their airspace," said Hannu Juurakko, Frequentis Vice President Air Traffic Management Civil.
Based on the multi-national ANSP experience, the DIVOS solution is designed to provide a number of key functionalities to ANSP improve operations. This includes synchronised playback of all relevant recordings, nation-wide, multi-site synchronised incident reconstruction, adaptable user interface for varying roles, and a central quarantine to protect recorded data. Frequentis is the first supplier to have implemented the EUROCAE ED-137 specifications in all of its ATM communications products.