"A load of bunkum": Scottish First Minister dismisses US Air Force Scottish base story
The Scottish Government is under spotlight after memos were seen by a newspaper suggesting executives from Glasgow Prestwick, an airport it owns, attended military fairs in the US to market the airport as a potential base for USAF operations.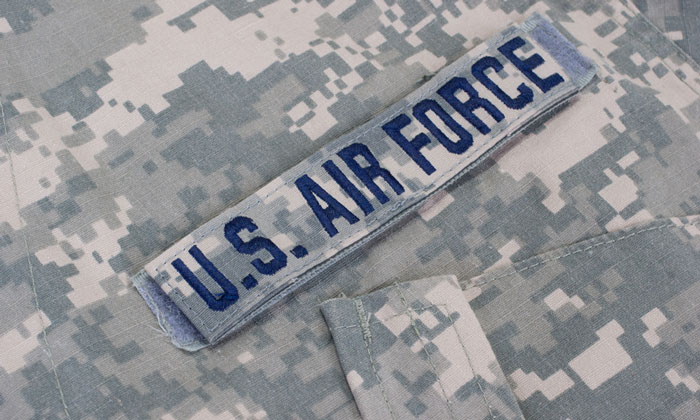 BASE: The USAF confirmed to The Guardian that Preswick Airport was being used to support front line operations
The leader of the Scottish National Party, Nicola Sturgeon, has defended her Government's position over a story published by the British newspaper The Guardian claimed to show executives at Glasgow Prestwick Airport had attended military fairs in order to court business from the US Air Force.
The story, published on Wednesday (February 8), alleges the newspaper had seen memos that show the contracts had been won with the full knowledge of Scottish ministers. One from May last year said that the USAF had seen its first 'detachment of USAF Tanker aircraft to GPA [Glasgow Prestwick Airport]'. Tanker aircraft are used for refuelling jets in flight.
The document continued: "We are now actively marketing this to other KC135 units [other refuelling planes] and have already received significant interest from Air National Guard KC135 units during the MRA conference in early May.
"The USAF has now approved active duty/AMC C130H missions to route through GPA and Belfast. We will be promoting this heavily with the Air National Guard and Air Force reserve command in the coming weeks."
Responding to a query from the Green Party's Patrick Harvie about The Guardian's 'revelations' during First Minister's Questions yesterday (Thursday February 9) Nicola Sturgeon called the story 'a load of bunkum'
She said: "There are two key so-called revelations at the heart of the story. The first is that ministers somehow lobbied Trump on behalf of Prestwick airport. That is based on the fact that, back in early 2015—which, incidentally, was way before Mr Trump was even a candidate, let alone President—Transport Scotland passed on a request from Prestwick for ministers to meet the Trump Organization during Scotland week that year.
"Those meetings did not happen, so that part of the story is categorically untrue. There has been no contact whatsoever by the Scottish Government or Transport Scotland with the US military, the Trump Organization or Trump Turnberry in relation to Prestwick Airport.
"The second so-called revelation is that Prestwick Airport handles military flights, including flights for the US. I have to say that the fact that it provides fixed-base operations and refuelling facilities for military flights is neither new nor a revelation.
"The airport's strategic plan, which was published in April 2017, talks about that. Its annual accounts, which were published in, I think, December 2017, talk about it. Its website also actively promotes it. What is more, Prestwick Airport has been doing such work for 80 years.
"I am not old enough to remember this—and I do not think that Patrick Harvie is, either – but those who are old enough will remember the day that Elvis Presley touched down at Prestwick Airport. He was there because he was on his way home from national service, on a military plane that landed at Prestwick to refuel. That is not new and it is not a revelation: it is a load of bunkum."