US and Canada test out satellite navigation technology fast replacing radar
The US' Federal Aviation Authority and Canada's air navigation service provider have conducted further trials of an ADS-B system as both prepare to roll out the technology nation wide.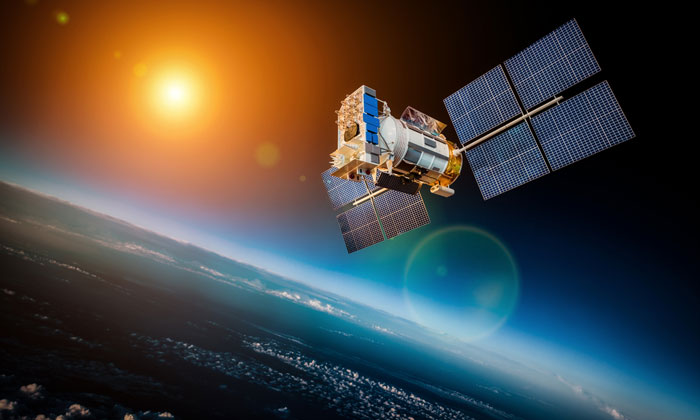 GOING GLOBAL: ADS-B is fast replacing radar
The air navigation bodies of Canada and the USA have tested technology that tracks aircraft movements via satellite with periodic broadcasts.
The Federal Aviation Administration (FAA) and NAV CANADA conducted flight tests using Aireon's Space-Based ADS-B System at the end of last year.
Automatic Dependent Surveillance-Broadcast (ADS-B) is a technology fast replacing radar as the primary aircraft surveillance tool world wide. For aircraft above certain weights and cruising speeds entering Eurocontrol and Australian airspace, it is already widely mandatory to be ADS-B equipped. In the USA, ADS-B is part of the NextGen ATC programme and will be mandatory in 2020.
NAV CANADA, the operator of Canada's civil air navigation services, conducted the first of the two test flights on December 5 using a Bombardier jet.
It took place in Edmonton Airspace (CZEG). This was a two leg, five-hour-long flight test, with about 1/3 of the end-state 66 Aireon payloads, its low-orbit satellites, actively receiving data.
Anthony MacKay, NAV CANADA Director of Flight Operations, said: "We were very pleased with the performance of the Aireon payloads tested from launch two and three.
"Other than reducing the power output from 250 watts to 125 watts, our flight test aircraft has been using the standard ADS-B Out system commercially available for the CRJ fleet.  These tests continue to grow our already high confidence in the system and its use in day-to-day ATS surveillance."
The FAA's test flight departed out on December 6 from the William J. Hughes Technical Center in Atlantic City, New Jersey, a facility known for its work in modernising aviation technology and infrastructure.
The coordinated effort involved trials of 125-watt transponder with top and bottom-mounted antennas on the FAA's "flying laboratory" jet known as N47, retrofitted with highly calibrated flight-data test equipment and recorders.
It flew from Atlantic City International Airport into New York Oceanic Airspace (KZWY), broadcasting the aircraft identification, position, velocity and altitude every 0.5 seconds.
"These flights are a key step in validating Aireon's space-based ADS-B system," said Dr. Michael Garcia, Director of Systems Engineering at Aireon. "The technology has exceeded our expectations in both the U.S. and Canada to provide real-time surveillance. Most exciting for our team was to see how our payload footprints are covering vastly more surface area than anticipated, creating a level of redundancy that is invaluable when authenticating position information."
In total, over 20 Aireon system payloads received, decoded and delivered a total of 101,517 ADS-B messages during the flight tests performed by the FAA and NAV CANADA and on a monthly basis, are receiving over six billion position reports from targets of opportunity.