Hartsfield-Jackson outage may have cost Delta as much as $50 million
The effects of Atlanta Hartsfield-Jackson Airport's December power outage are becoming clearer as America's biggest airline reveals how much it lost during the 11-hour ordeal.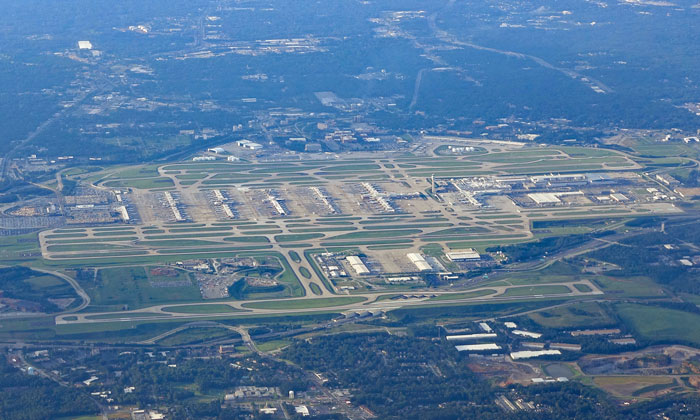 LIGHTS OUT: Hartsfield-Jackson is the world's biggest airport
America's biggest airline, Delta Air Lines, has announced that it lost between USD$25 million and $50 million pre-tax income during December's power outage at Hartsfield-Jackson Atlanta International Airport.
The incident on December 17 triggered more than 1,400 cancellations at the world's busiest airport. It lasted for 11 hours and was caused by an electrical fire in a piece of equipment located in a tunnel beneath the airport.
In an interview with the Atlanta Journal-Constitution directly following the outage, Delta Air Lines CEO Ed Bastian said: "We will certainly be seeking the opportunity to have a conversation, and then seek reimbursement. I don't know whose responsibility it is between the airport and Georgia Power [the electricity provider to Hartsfield-Jackson], but we're going to have conversations with both of them."
Delta's investor statement, published on January 3, provided an indication of the possible extent of the damage it had caused to the airline's finances. It said the outage had "negatively impacted pre-tax income by $25-50 million."
No reference was made to reimbursement in the document.
On December 20, Roosevelt Council, Jr., General Manager of Hartsfield-Jackson issued a detailed statement about what exactly had taken place during the incident, giving a blow-by-blow account of how the emergency services and the airport had responded.
He said that the power had first gone out at around 1pm, 20 minutes after which tweets and Facebook statements had gone out to warn passengers of the problem. Due to the lack of electricity, the airport was not able to use its intercom system to keep flyers present in the airport abreast of the situation. Instead, the airport and its airlines dispatched staff into the terminal buildings, including security and emergency medical technicians, to assist passengers.
At 7pm power was restored to Concourse F followed by the remainder of the airport at around midnight.
He said that Georgia Power discovered that the cause of the outage was a piece of its switchgear located in an underground electrical facility that had failed and started a fire.
This fire was located adjacent to redundant circuit cables and switching mechanisms serving the airport and those cables were damaged, resulting in the outage and loss of power from two separate back-up power substations.