Which airport was the most punctual in 2017?
The OAG's annual punctuality statistics have been published, revealing the most prompt airports and airlines in the world.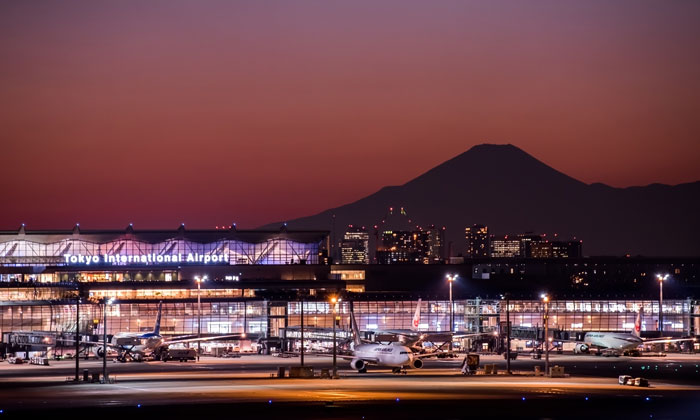 PROMPT: Tokyo Haneda was the most punctual mega airport
Though Tokyo Haneda tops the mega airport category, Spain's Tenerife North, which saw more than 70 million fewer passengers last year, has been crowned the most punctual airport in the world.
This is according to the OAG's annual punctuality league, a document that not only details airport punctuality but also that of airlines and reveals the most popular routes in the world.
It defines on-time performance (OTP) as flights that arrive or depart within 14 minutes and 59 seconds (under 15 minutes) of their scheduled arrival/departure times. It divides airports into categories based on their size and this year, for the first time, the OAG has split the biggest group in two. 'Major airports' now covers airports with 20 to 30 million departing seats each year, whilst 'mega airports' now covers anything larger than that. The change was designed to allow more recognition to major airports.
With an OTP rating of 86.75 per cent, Tokyo Haneda airport is the most punctual mega airport. In the major airports category, Minneapolis St Paul wins out with 85.72 per cent and for large airports, those with between 10 and 20 million flyers, Osaka tops the table at 88.45 per cent. One of only three UK airports to appear in the report, Birmingham International was the most punctual medium-sized airport, airports with between 5 million and 10 million passengers, with 89.52 per cent OTP and Tenerife North, a 'small' airport with fewer than 5 million passengers, was the most punctual in the world at 90.05 per cent.
The most punctual airline was Air Baltic with a 90.01 per cent OTP. The biggest airline in the top 20 was Japan Airlines in sixth place with 85.27 per cent.
In the UK the highest performing airports were as follows: 
Birmingham (89.52)
Liverpool (85.93)
Belfast International (77.76)
London City (77.58)
Bristol (77.42)
London Heathrow (74.80)
Nottingham East Midlands (70.39)
Glasgow (69.42)
Edinburgh (68.01)
London Gatwick (63.13)
John Grant, Senior Analyst at OAG, said: "The success of Birmingham and Liverpool, is an example of how the UK's regional airports have created world-class facilities and networks that both connect their regional communities to the world, and provide valuable economic growth. As one of the busiest airports in the world and one of only a few of their peers to improve OTP versus a year ago, Heathrow's appearance in the top 10 for punctuality demonstrates the airport's commitment to continuing to provide a timely service to passengers."
The busiest international route was between Hong Kong and Taipei whilst the busiest domestic route was between Jeju and Seoul Gimpo.
Related topics
Related organisations
Related people