Perth Airport's customer-centric culture recognised with Passenger Experience Award
Following significant investment in infrastructure and a renewed focus on imbedding a customer-centric culture, Perth Airport has shown to the judging panel of the inaugural International Airport Review Awards that it continues to go from strength-to-strength when it comes to enhancing the passenger experience.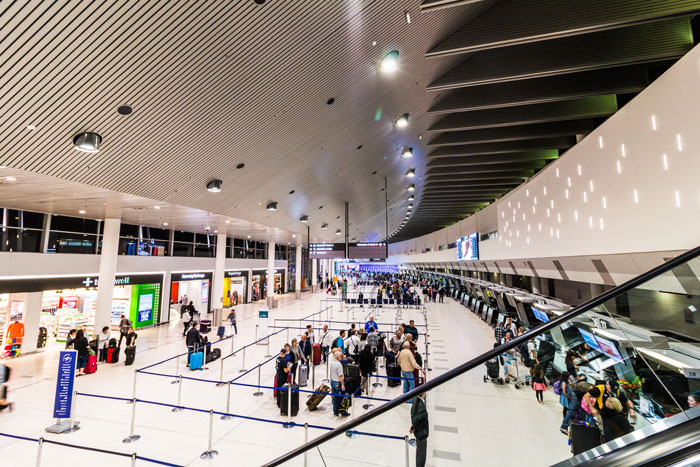 For Perth Airport, it has been a long journey to reach this point, but their efforts are reflected in its customer satisfaction results, which are at an all-time high. Perth Airport's performance has improved so much that the airport has gone from consistently ranking at the bottom of the country's airports, to the top.
The transformation can be attributed to a number of large-scale projects which formed a $1 billion redevelopment programme, including:
Delivery of a new $300 million domestic terminal which is home to Virgin Australia
The introduction of a new cloud-based check-in system to offer off-site check-in and provide contingency for business continuity in the case of any operational outages
Enhancing terminal safety and security with leading anti-passback technology in all terminals
Doubling the size of the highly-regarded volunteer programme, the 'Gold Coat Ambassadors'
Launching a new best-practice website and mobile app and resourcing social media to engage with passengers and community
Offering world-class internet and free Wi-Fi services across all terminals
Working with Australian Border Force to deliver inbound and outbound SmartGates at T1 International
Establishing an Access & Inclusion Advisory Group comprising representatives from the disability sector who partner with the airport to improve the airport experience for all
Working with airline partners to welcome the Antonov An-225, additional A380 services and increasing the range of destinations and flights
On receiving the Passenger Experience award, Kevin Brown, Chief Executive Officer of Perth Airport, said: "… Perth Airport continues to go from strength-to-strength when it comes to enhancing our customer experience and we are delighted that receive this recognition in the International Airport Review Awards."
He continued: "…we will continue to invest and focus on the passenger experience, ensuring that our customers are at the heart of everything we do. These investments really have changed the way the community thinks about their airport. It has been a long journey to this point and our efforts are also being reflected in our customer satisfaction results, which are at an all-time high. It's also further evidence that the privatisation of Australia's airports has led to greater investment and improved outcomes for airlines and their passengers.
"This recent international recognition is a reflection of the passion and commitment of the team at Perth Airport, who work tirelessly to deliver a quality experience for the travelling public."
One of the comments from the judging panel was: "Perth has demonstrated an impressive turnaround in passenger experience – proving that focusing on this topic is vital to an airport's success."
To read more about our other 2017 Award winners, click here
Related topics
Related airports
Related regions