International Airport Review Awards 2017: Environmental Awareness
We announce the shortlist for our environmental awareness category, a spot for entrants who made great strides to do what is best for our planet.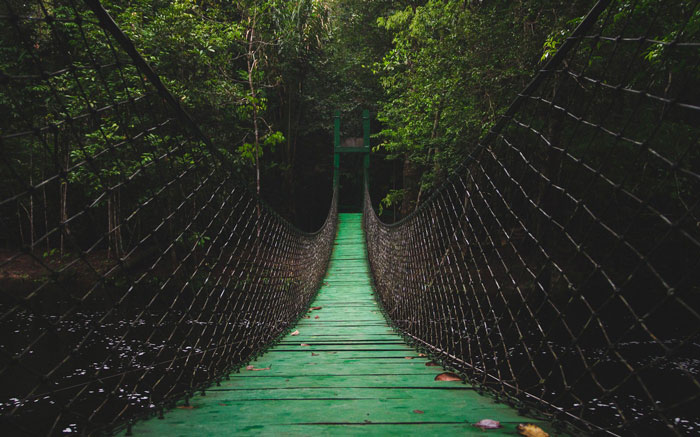 GOING GREEN: Each of our shortlisters did something different to impress us.
It's not easy being green, but nor is it easy to win an International Airport Review Award, so kudos to our environmental awareness entrants for trying both. 
We were open to applicants who had cut their environmental impact in a number of ways – be that carbon, waste or noise. Implementing programmes or creating innovative solutions to the problem of pollution was one of the criteria we were looking for, but we also wanted to see some numbers, some proof of effect. High performers were able to show that the steps they have made are working and they are committed to reducing their footprint into the future.
Shortlist: Gatwick Airport
The second time appearing in one of our shortlist, Gatwick is the UK's second largest airport by passenger numbers and the busiest single-runway airport in the world so it has a heavy environmental burden to offset.
Gatwick has, over the last few years, taken a number of steps to turn green. It is the first airport in the country to dispose of Category 1 waste on site and convert it, and all organic waste, into energy to heat airport facilities. It joined the RE100 coalition, a "global initiative uniting more than 100 influential businesses committed to 100 per cent renewable electricity, working to massively increase demand for and delivery of renewable energy." Gawick purchases 100 per cent renewable energy.
It operates within EU annual limit values for air pollutants and uses electric or hybrid vehicles in taxi, reducing its emissions for taxi vehicles by 75 per cent. It has been awarded carbon neutral status by the Carbon Trust for reducing its emissions. Even its water consumption is down by 24 per cent. 
In spite of a 40 per cent rise in passenger numbers since 2010, it has either reduced or maintained the same environmental footprint. It has increased its recycling rate from 52 per cent in 2016 to 60 per cent in 2017 and 70 per cent next year. 
Finally, it is set to impose charges on A320s not modified to cut whining noise by 2018.
Gatwick's list of environmental accomplishments is so varied it makes it hard to write a list of them that is in any way readable. We at International Airport Review have often thought of it as one of the leaders in this field, and the above measures reinforce that understanding. 
Hamad International Airport
Qatar's main international airport, Hamad only opened in 2014 but can rank itself among the fastest growing with a 20 per cent increase in passenger numbers last year to around 37 million. This puts it among the fastest growing airports in the world.
Hamad International introduced a programme to cut their carbon footprint in 2015, just a year after it opened. Tool box talks on the subject of energy saving have been conducted for more than 2,300 employees and contractors in order to enhance the environmental awareness and promote energy saving behaviour. It signed an agreement with Qatar General Electricity and Water Corporation to enhance energy conservation awareness through social media and information display systems.
It has also engaged external specialised companies to conduct energy audits on the efficiency of central utility plants and accuracy of the data. The recommendations are reviewed by subject matter experts for implementation. An Energy Working Group has been created to support and enable the continual improvement of energy management through measuring, monitoring, controlling and optimising the airport's energy performance. The group has implemented a number of new projects, including modifications to lighting, heating, ventilation and cooling systems and optimisation of building management systems. 
It improved carbon efficiency by 14.2 per cent and aims to reach a reduction of 30 per cent by 2030. As a result of its efforts, it has become the first airport in the Gulf Cooperation Council (GCC) and the second in the Middle East/North Africa region to reach Level 3 Optimisation in the ACI's Airport Carbon Accreditation Programme.
As a young airport, Hamad International has the advantage of being able to design itself around modern environmental standards, and in that regard it has not let itself down. We were particularly impressed with the emphasis on education as a way of helping its carbon reduction programme self-perpetuate. It also showed a clear commitment, putting measures in place right from the off, getting advice from experts and monitoring its own performance. It rightly deserves its ACI accreditation and a place in our shortlist. 
Minneapolis – St Paul International
St Paul International is a four-runway, two-terminal airport, owned and operated by the Metropolitan Airports Commission (MAC). It falls just inside the top-50 biggest airports by passenger numbers with 37 million flyers last year.
The commission set out to measure the benefits of optimised profile descents (OPDs), a process designed to reduce fuel consumption and noise, at St Paul International. In order to do this, they introduced a first-of-its-kind application to quantify fuel savings and emission reductions resulting from OPDs.
The OPD application uses a number of technologies for data processing and analysis. The most critical is the PostgreSQL database and PostGIS spatial database extension used for storing and calculating spatial and tabular data. PostgreSQL and PostGIS are both industry-leading open source technologies that allow staff to quickly and easily create multiple database environments to run comparative analyses when developing and testing techniques.
The airport was able to show that as a result of 80 per cent of arrivals flying OPD, it reduced its fuel consumption by 2,892,385 gallons every year – 15 gallons per arrival. This slashed CO2 emissions by 28,465 metric tonnes every year.
It is also important to note that there was no budget allocated to the application and the only cost to MAC for its development was staff time.
As with many things, results are key. We were impressed by MAC's determination to show that what it was doing was working, and it is a testament to small changes adding up. Fifteen gallons per arrival doesn't seem very much but when you add that together it makes a real difference.
And the winner is….
You'll find out in Issue 6, to be released on Wednesday November 29. To find out more about the entrants, click HERE.