Middle Eastern flyers lead Heathrow boom as it marks a record-breaking year
London Heathrow has announced its biggest October ever, the 12th consecutive record-breaking month for Europe's biggest airport.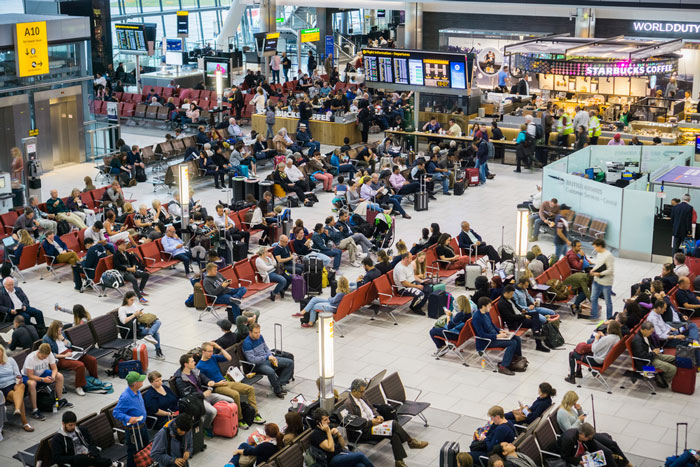 NO REST: Heathrow Airport has been on the up for a year.
The mega-hub recorded a boost in passenger numbers to more than 6.5 million passengers in October. This is an increase of 2.8 per cent on last year.
The Middle East has been the fastest growing market for Heathrow, increasing 11.8 per cent as larger, fuller aircraft bring more passengers from the region. 
Closer to home, domestic travel was on the up with additional FlyBe services, leading to a surge of 2 per cent as regional airlines transported an extra 20,000 flyers.
It was also the busiest cargo month in Heathrow's history. For the first time, more than 150,000 metric tonnes of cargo travelled through. This means that cargo volume levels have been at record level for 15 months in a row, up 9.2 per cent on 2016.
Heathrow recently launched its Blueprint for Sustainable Freight, outlining practical steps the airport proposes to take to address the impact and number of freight vehicles around the airport whilst continuing to increase cargo volumes.
October also saw the start of the second National Policy Statement consultation – a key milestone, strengthening the case for expansion. Heathrow held its 2nd annual Scotland Business Summit, hosted in partnership with the Scottish Chambers of Commerce, connecting local SMEs with Heathrow's biggest suppliers. The events ensures benefits of expanding Heathrow stretch as far as Scotland.
Heathrow CEO John Holland-Kaye said: "Record passenger and cargo figures underline Heathrow's position as a critical national asset.  We remain on track to expand Heathrow in a way that is affordable, financeable and which meets all our environmental obligations, securing Britain's place as one of the world's great trading nations in the early years of Brexit."