London Gatwick investment programme already winning awards – and it's only half finished
London Gatwick brought home a trophy last week for its recently completed North Terminal development.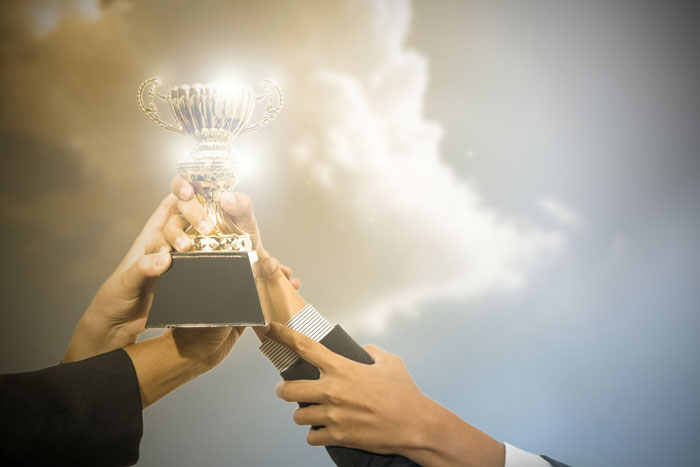 AWARDS AUTUMN: Gatwick has had quite the October.
Representatives from the airport were honoured with the Process Innovation of the Year award at the London Construction Awards in recognition of its clever development of existing infrastructure at its North Terminal.
Gatwick received the award for the reconfiguration of all landside areas of the North Terminal, including arrivals, check-in and security, at the event in the Royal Garden Hotel, London on October 25.
The airport is half way through a £2.7 billion capital investment programme, which aims to improve the passenger experience at every touchpoint, while also facilitating unprecedented passenger growth.  
A key part of this transformation, is the re-development of the North Terminal, following an extension to the building which was completed in 2012 and which provided a bigger footprint to work with. 
The programme of work was a complex undertaking because of the 24-7 nature of the airport operation.  All landside areas were reconfigured to improve the airports' processing capability, and the design included the world's largest self-service bag drop zone, new e-gate technology on arrivals, and a completely new security area with 10 lanes of screening technology, designed to reduce the time that passengers need to spend on the essential processing part of their journey. 
Gatwick Airport's Construction Director, Raymond Melee, said: "I'm incredibly proud of what we have achieved with this project, and the award recognises the tremendous commitment from everyone involved who worked tirelessly to deliver a truly fantastic facility for our passengers.
"Investing in the transformation of the airport is a critical part of our growth strategy as it enables speed and efficiency for the 45 million passengers who choose to fly from Gatwick." 
This fresh accolade comes in the same month as a slew of other honours.
Gatwick beat six other airports to win Airport of the Year at the National Transport Awards during a ceremony on October 12 hosted by Alastair Campbell, following a key note speech by Secretary of State for Transport, Chris Grayling.
Separately, Gatwick's world-first waste plant won the Outstanding Sustainability Programme award at Airports Going Green – the aviation 'industry's leading sustainability platform' – with the award due to be presented in Dallas, Texas, next month.
Gatwick was also singled out by the judges of Digital Impact Awards on October 17 for one of the coveted 'Special Awards' – Digital In-house Team of the Year – with the airport's innovative 'Community App'also winning Best Corporate App.