Gatwick takes investment to £2.7 billion with new five-year plan
Gatwick Airport has today announced it will invest £1.15 billion over the next five years – with £240 million planned for 2017/18 alone – as it plans for more growth and improved efficiency, while also maintaining its record levels of passenger satisfaction.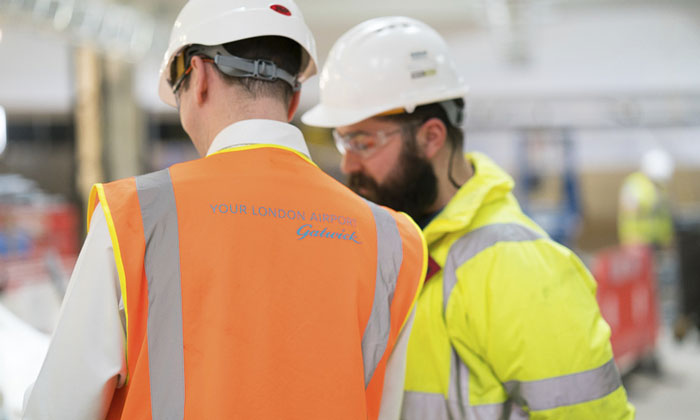 Priority given to airfield, terminal, and IT projects to improve passenger experience and efficiency
Gatwick's overall planned investment since private ownership now at £2.7 billion
This 2017 Capital Investment Programme (CIP) sets out Gatwick's investment strategy which continues to improve facilities and transform service. Since the airport changed ownership in December 2009 Gatwick has invested £1.5 billion. 
Projects include: reconfiguring stands to facilitate a changing aircraft mix, building a new hangar in partnership with Boeing, extending Pier 6 to increase pier service levels well beyond its 95% target, adding a new domestic arrivals facility in South Terminal and continuing to roll out its popular self-service bag drop product. 
The commitment in this current Capital Investment Programme will bring Gatwick's total investment plans, since change of ownership through to 2022, to £2.7 billion. The CIP has been developed to ensure that Gatwick's ambitious growth plans keep pace with rising demand, while also providing the best experience for passengers.
Significant projects identified to help the airport to continue to grow efficiently and sustainably include:
Enhancing passenger service as well as supporting our airlines to operate on time with an extension to Pier 6 as well as stand re-configurations to provide more aircraft parking and the expansion of the North Terminal border facilities to handle more long-haul arrivals
A new domestic arrivals facility, including a new baggage reclaim, in South Terminal  
A suite of IT projects supporting core airport functions
Expanding the departures lounge in both terminals
A new hangar built in partnership with Boeing to better service and maintain aircraft on-site
Extending the roll-out of self-service bag drop, automating the boarding process at the gate to make embarkation more efficient and help on-time performance
Additional car parking capacity for both long and short-stay customers
Improved access to South Terminal for passengers and staff using local buses to travel to and from the airport
Projects to support greater use of electric vehicles, continuing to reduce the airport's environmental impact and realise our ambition to be the UK's most sustainable airport.
Gatwick's Construction Director Raymond Melee said:
"Since coming into independent ownership, Gatwick has delivered record growth in passenger numbers and long haul services while also taking passenger satisfaction levels to an all-time high. As we plan to grow towards 50 million passengers per annum, we will focus on efficiency and service so that our passengers continue to receive the airport experience they expect, in the most sustainable manner possible.
"We will continue to develop the airport to meet the needs of our airlines and passengers with improvements to the way we operate on the airfield and the service we offer in our terminals. These projects will be delivered in a way that will help us realise our ambition to become the UK's most sustainable airport. 
"Regarding future runway expansion, our financeable and deliverable scheme for a second runway remains on the table. We will deliver a new runway for Britain, in addition to or instead of Heathrow, should the government give us its support now or in the future."
Gatwick is also committed to maintaining its existing facilities and continuing its programme of improving resilience to ensure passengers consistently receive the best experience possible during their journey through the airport. All of these measures and projects will help take Gatwick from 45 million passengers a year towards 50 million, with growth expected to come from larger aircraft, more long-haul routes, and growth in the winter months.
The Capital Investment Programme (CIP) is a rolling five year plan which is published annually. This allows the CIP to be refreshed regularly as market conditions and operational needs change.  It is published on the Gatwick website and can be found here.