Lufthansa announces partnership with blockchain startup
Lufthansa is joining forces with Winding Tree – a blockchain-based platform boasting intent to cut costs for flyers and increase profits for providers.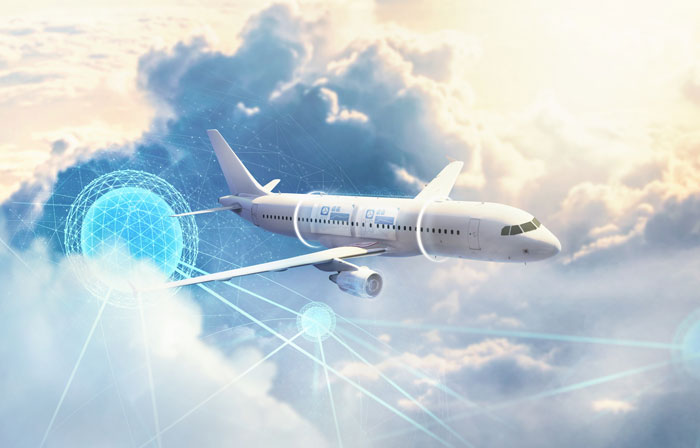 WELCOME TO THE PARTY: Lufthansa is joining several other European airlines in its partnership with Winding Tree
If you thought the air travel industry had been quiet as the blockchain revolution gathered force, you may have to think again.
Cologne-based airline Lufthansa made public today their new deal with Winding Tree. The Swiss blockchain-platform provider has already linked up with Swiss International Air Lines, Austrian Airlines, Eurowings and Brussels Airlines.
The startup bills itself as something of a revolution in the world of air travel, bent on disrupting the status quo for the benefit of everyone involved.
It aims to wrestle control of travel distribution network from the hands of intermediaries who cost airlines money and block the way for would-be partners.
This intent to overhaul dated practice provoked the Lufthansa Innovation Hub to establish contact with Winding Tree.
Lufthansa's Chief Digital Officer, Dr Christian Langer, said: "As the digital spearhead of Lufthansa Group in the global startup ecosystem, the Lufthansa Innovation Hub is continuously on the lookout for startups and new technologies with the potential to significantly improve the way we travel tomorrow.
"To us, Winding Tree is a strong candidate to turn today's understanding of distribution upside down."
Their platform would allow application developers to work directly with Lufthansa and create a different travel experience for the airline's passengers.
Senior Vice President of Distribution and Revenue Management with Lufthansa, Markus Binkert, said: "Lufthansa Group has engaged in the development of APIs (application programming interface), for instance supporting IATA NDC standard, to offer a direct access to its offers to customers and distribution partners.
"By itegrating these APIs with Winding Tree's public blockchain, Lufthansa Group enables all innovative partners who develop cutting-edge travel applications to access these offers via a decentralised and intermediate-free travel marketplace."
To finance the initial development and become more appealing to suppliers, Winding Tree will launch a token sale of its cryptocurrency 'Lìf' on November 1. Lufthansa is showing its confidence in the technology by participating in this presale after regulatory clearance from Swiss authorities.
The startup's CEO, Maksim Izmaylov, said: "The partnership with Lufthansa Group will allow us to build blockchain-based travel apps which not only adhere to the requirements of airlines but we will be able to test these with Europe's largest airline, further validating the efficiency and scalability of the platform.
"Lufthansa Group is setting an example for the travel industry."