CAA publishes 60 day update on general aviation work
Posted: 3 March 2015 | Civil Aviation Authority
Significant progress continues to be made to make regulation of the UK's general Aviation (GA) sector more proportionate and evidence-based the UK Civil Aviation Authority have said…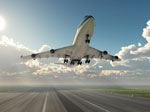 Significant progress continues to be made to make regulation of the UK's general Aviation (GA) sector more proportionate and evidence-based the UK Civil Aviation Authority (CAA) said today.
In the second regular update to confirm its work in the area the CAA said that in the last 60 days it had:
Launched a formal consultation on the proposal to introduce an ICAO Certificate of Airworthiness (C of A) for gyroplanes. This will see type-certified, factory-built gyroplanes qualify for a C of A rather than a Permit to Fly as at present.
Removed the long-standing requirement for periodic re-weighing of microlights.
Published guidance to enable operators to make the most of the new deregulatory approach and principles outlined in the GA policy framework.
Revised the requirement for some private pilots to have completed three take offs and landings in the past 90 days before they can fly with a passenger. This allows private pilots with a UK PPL and UK NPPL to fly as pilot in command with a single passenger (who is also a suitably qualified pilot on the aircraft to be used for the flight) without having completed three take offs and landings in the past 90 days.
Organised a joint CAA/Government GA Event to take place at the Imperial War Museum Duxford on 28th March. Key players in the GA world will be speaking including Grant Shapps MP, Minister Without Portfolio; Patrick Ky, EASA Executive Director and; Andrew Haines, CAA Chief Executive. The event is open to anyone involved in GA and will provide an opportunity to hear an update on the Future Airspace Strategy VFR implementation plan and the latest work underway through the European Aviation Safety Agency (EASA) and UK GA programmes.
Relaxed the need for GA aircraft to carry certain equipment when flying under Instrument Flight Rules (IFR) which means that aircraft flying on IFR private flights do not necessarily need to comply with the equipment levels laid out in schedule 5 of the Air Navigation Order. Instruments such as VOR, DME or ADF are no longer required just because an aircraft is flying IFR in controlled airspace, but must be carried when the route or airfields to be used demand them.
Consulted UK helicopter schools that conduct private pilot training on what changes they would like to see to the PPL(H) syllabus and provided a consultation response document.
Identified an improvement for air display repeat applications which will be implemented before the summer season.
All of the changes support the CAA's new top level principles for GA regulation:
Only regulate directly when necessary and do so proportionately
Deregulate where we can
Delegate where appropriate
Do not gold-plate, and quickly and efficiently remove gold-plating that already exists
Help create a vibrant and dynamic GA sector in the UK.
Similar 60 day updates will be published throughout 2015 on 1st May; 1st July; 1st Sep; and 2nd Nov.
More detail on the CAA's GA activities and the work of the GA Unit are available at www.caa.co.uk/ga