Icelandair add another North American destination
Dallas will be the latest city to come into the fold of Icelandair's North American destinations – becoming the third in six months.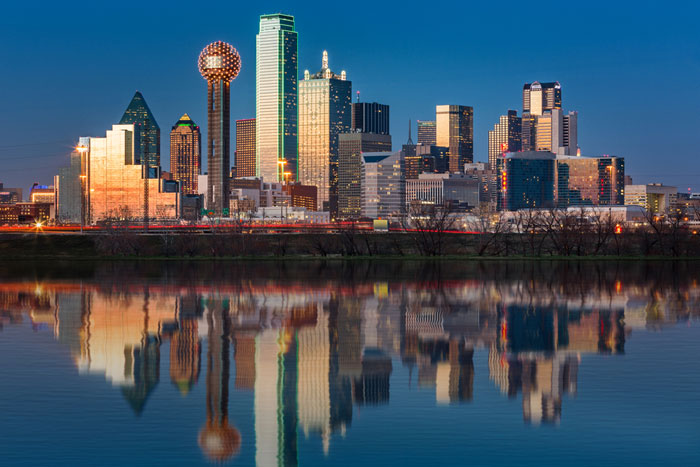 J.R. FLYING: Dallas is the latest addition to Icelandair's growing list of North American destinations
Icelandair has announced it will now fly directly between Dallas and Reykjavik, meaning the small island nation is now better connected than ever.
Dallas Fort Worth is the 20th North American stop for Icelandair. The airline now serves a total of 48 international locations – making it the 32nd largest airline in Europe by destination numbers.
The flights will begin on May 30 and will operate to Keflavik Airport in Reykjavik four times every week. UK passengers can connect to North America on Icelandair via seven UK hubs. 
"As we celebrate our 80th anniversary, we are pleased to offer the largest route network in Icelandair's history," said Birkir Holm Gudnason, Icelandair CEO. "Our new service to Dallas Fort Worth will provide a refreshing alternative for UK travellers travelling to Texas with flights via Iceland. This new route will also open opportunities for Texan travellers who want to explore the 7 UK gateways we serve. We look forward to welcoming Dallas Fort Worth aboard our network."
Flight FI872 departs Dallas Fort Worth at 5 pm. (CDT) and arrives KEF at 6 am. (GMT), Tuesdays, Thursdays, Saturdays, and Mondays just in time to start your day in Iceland or make easy connections to the UK. Flight FI873 departs Keflavik International at 5.15 p.m. (GMT) and arrives Dallas Fort Worth at 8:40 p.m. (CDT), Mondays, Wednesdays, Fridays, and Sundays.
Icelandair passengers can take advantage of DFW's facilities at International Terminal D that feature highly efficient customs processing, as well as world-class shopping, dining and amenities. DFW's geographic position, size and amenities also make for convenient connections from Europe and Asia to points across North America, Central and South America.
Dallas Fort Worth International will be Icelandair's first southern United States destination.
Keflavik Airport is Europe's 65th largest airport but shot up 16 places in 2016. It saw a 40 per cent increase in passenger footfall last year bringing their total to nearly 7 million.