NATS win at 2017 Responsible Business Awards
NATS, the UK's leading provider of air traffic control services, is celebrating after being named a winner at Business in the Community's Responsible Business Awards.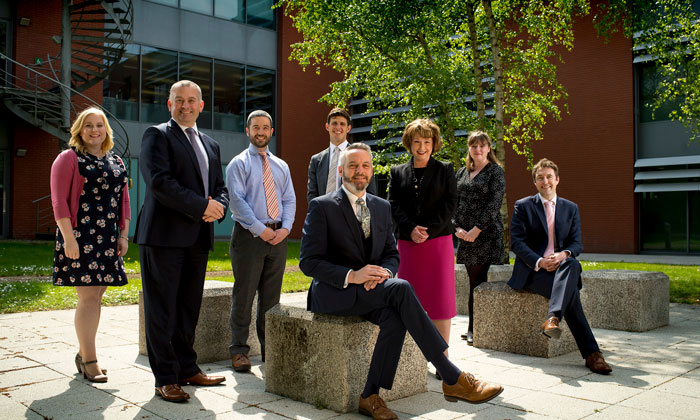 NATS won the Engaging Customers on Sustainability Award, which recognises businesses that inspire and enable customers to operate in a more sustainable way.
This is NATS' third reaccreditation for the work they've done to increase the number of Continuous Descent Operations (CDO) being delivered across the UK.  By enabling aircraft to fly a smooth continuous descent profile from cruise to landing instead of descending in a series of steps, aircraft remain higher above the ground for longer – reducing noise and avoiding level flight which is more fuel and environmentally efficient.
Since 2014, NATS has helped deliver over 810,632 quieter flights, supporting and refining continuous descent approaches into 14 airports across the UK and working with 22 airlines to make the procedure more widespread.
James Deeley, Environmental & Community Affairs Specialist for NATS, said: "The objective of this campaign was to encourage best operational practice across airlines and airports to deliver noise reductions, as well as helping NATS and the aviation industry achieve our sustainability goals for reducing CO2 emissions.
"As aviation fuel represents a major cost for airline customers we are also helping to save costs and make their businesses more efficient and sustainable.  We are delighted to have won this prestigious award once again."
The Responsible Business Awards champion inspiring businesses that make a difference by taking action to build more inclusive workplaces, stronger communities and tackle the biggest environmental challenges.
Amanda Mackenzie, Chief Executive of Business in the Community, said: "Congratulations to NATS for being an inspirational yet practical example of the difference business can make to address some of society's biggest issues.
"Companies recognised in the Responsible Business Awards are all different, they span sectors and continents and range from large high street names to small start-ups. What unites them is a belief that with courage vision and leadership, business can do remarkable things for good."   
Related organisations
Related regions