Gatwick Foundation Fund awards £100,000 to 32 local projects
Thirty-two exceptional projects across Kent, Surrey and Sussex have been awarded £100,000 in the most recent round of grants from the Gatwick Foundation Fund.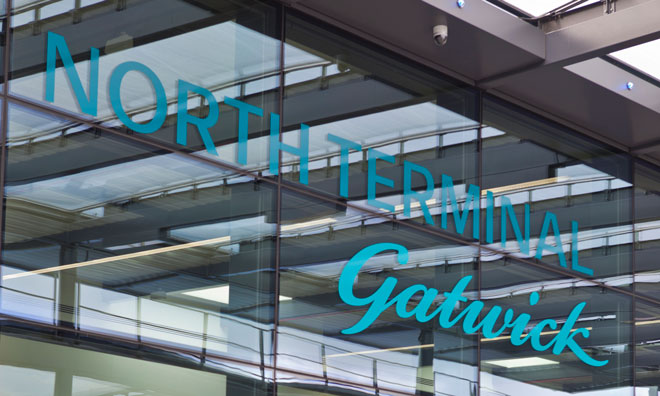 £100,000 granted to 32 community projects benefitting more than 21,000 people
£300,000 annual fund evenly divided between Kent, Surrey and Sussex Community Foundations
Next round of grants to be allocated in June
The Gatwick Foundation Fund was established last year to provide £300,000 in annual grants to local charities and other non-profit organisations. Funds are awarded in three rounds across the year and are evenly distributed by the Community Foundations for Kent, Surrey and Sussex. Gatwick employees also have the opportunity to be closely associated with projects close to their heart by offering their support and expertise. 
The 32 recipients estimate grants will positively benefit more than 21,000 people across the regions of Kent, Surrey and Sussex.
The next round of grants is expected to be allocated in June and can be used to fund existing services and facilities or new initiatives.
Alison Addy, Head of Community Engagement at Gatwick, said:
"Once again we are proud to partner with the Community Foundations for Kent, Surrey and Sussex and support such a diverse mix of community projects, which make a positive contribution across the region.
These funds can make a real difference to people's lives and we are committed to ensuring these important community projects continue to thrive."
Emmy Minton, Fundraising and Development Manager, said:
"The Posh Club is a social and performance club for older people who are experiencing, or at risk of social isolation. Each event is styled as a tongue-in-cheek 'posh' 1940's afternoon tea with three live performances, volunteer waiters in black tie, vintage crockery and an in-house pianist. It is a glamorous event, held in the heart of the community and emphasises dressing up, regular access to live performance, improved mental and physical activity, social connectivity and intergenerational volunteering.
"The Posh Club was thrilled to receive a grant from the Gatwick Foundation Fund, which will ensure it can continue its work and strengthen its impact on older peoples' lives into the future."
Alex Thompson, Mobile Programme Manager at Surrey Science and Technology Regional Operation (SATRO), said:
"SATRO is extremely proud to be supported by the Gatwick Foundation Fund, and thank them for their award. GFF's funding will have a huge impact on the lives of disaffected young people. SATRO enthuses and inspires young people about the world of work through practical and engaging activities and courses. 
"Thanks to GFF, SATRO will teach the BTEC Level 1 Construction course to 10 students at Reigate Valley College. The course will give the students a qualification which will create a foundation of positive learning and achievement, while providing solid evidence of ability and attainment".
John Tranter, Project Manager at Education Business Partnership Kent, said:
"The West Kent Skillsfest, now in its eighth year, is an event designed to give West Kent students the chance to experience first-hand all of the aspirational and achievable aims that could be a part of their long-term future.
"With the support of the Gatwick Foundation Fund, Education Business Partnership Kent will bring together more than 70 exhibitors to offer invaluable advice that will help many West Kent young people as they move toward their working lives, in a celebration of the opportunities that might be available in the near future."