3 UK airports earn 5-star rating in global accreditation programme
32 airlines in EMEA also achieve three or more stars for on-time performance.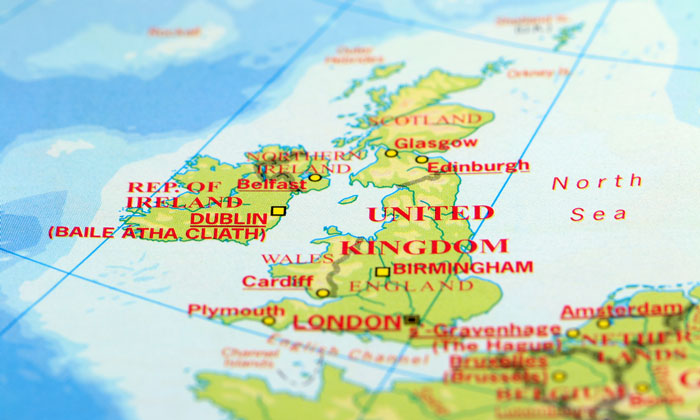 Birmingham, Cardiff and Newcastle airports have been awarded a 5-star punctuality rating in a new accreditation programme launched today by the world's leading air travel intelligence company, OAG.
These UK airports performed better than any in the EMEA region, achieving three of 11 top star ratings, meaning that at least 90 per cent of flights both left and arrived on time. Other 5-star European airports were Paris Beauvais, Dortmund and Minsk.
Safair, Jazerra Airways and Air Baltic were the only three airlines globally to achieve a 5-star rating, all operating out of the EMEA region. Of the 45 airlines to achieve at least a 3-star rating, nearly three quarters (32) were from EMEA, with notable entries from KLM, Qatar Airways and Finnair.
UK-based airlines to achieve three or more stars were Monarch (86.6 percent), Flybe (86.2 percent), Jet2.com (84.8 percent).
John Grant, Senior Analyst at OAG, said: "Today's travellers need to know they are booking the best options for their travel – whether it's the right flight departure time for a family holiday or a layover that allows a business meeting in a stopover city – but one thing is universal, the need to connect and arrive on time.
"Similar to the rigorous systems used to rate hotels, the OAG 5-star OTP programme is designed to recognise consistent on-time performance for the world's airlines and airports.
"With a heritage in delivering exceptionally high service levels in global aviation, it's no surprise that UK's airports and airlines have achieved 5-star ratings. The success of Birmingham, Cardiff and Newcastle is just another example of how the UK's regional airports continue to deliver world-class service that provide a convenient and valuable connection for passengers in their localities to global destinations.
"Congratulations to all airlines and airports who achieved an OTP star rating. Our hope is that these ratings will give all airports and airlines the opportunity to showcase and promote their punctuality, differentiate against their competitors and continually strive to improve OTP for passengers."
5-star awards – April 2017
| | |
| --- | --- |
| Airport | On-time performance (OTP)* rating |
| Paris Beauvais-Tille (BVA) | 95.9 |
| Tokushima (TKS) | 91.6 |
| Kochi (KCZ) | 91.5 |
| Newcastle (NCL) | 91.4 |
| Dortmund (DTM) | 90.9 |
| Birmingham (BHX) | 90.8 |
| Hilo (ITO) | 90.6 |
| Minsk International (MSQ) | 90.6 |
| Cardiff (CWL) | 90.4 |
| Surabaya (SUB) | 90.4 |
| Aracaju (AJU) | 90.0 |
| Airline | On-time performance (OTP)* rating |
| Safair | 95.9 |
| Jazeera Airways | 93.2 |
| Air Baltic | 90.5 |
* Based on 12 months of rolling OTP data