Laptops banned on flights from Middle East to US and UK
The United States government has declared a ban on large electronic devices on passenger flights from eight predominantly-Muslim nations.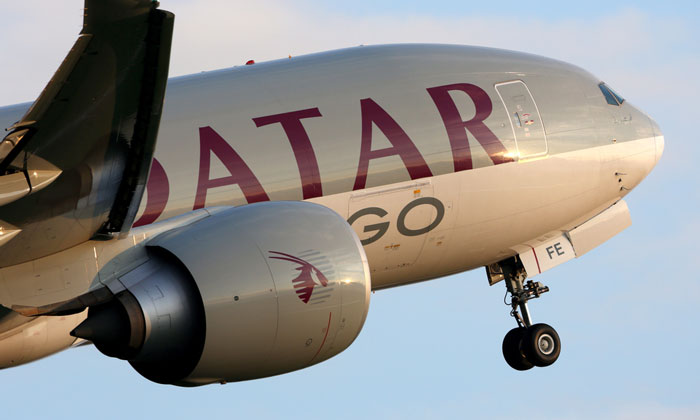 The Department of Homeland Security (DHS) has suggested that explosives could be hidden within items such as laptops, tablets and cameras.
Extremists, it said, are now seeking "innovative methods" to bring down aircraft and the items have been banned from cabin baggage.
It is understood that the UK ban is likely to be different to that of the US Department of Homeland Security.
"The US government is concerned about terrorists' ongoing interest in targeting commercial aviation, including transportation hubs over the past two years, as evidenced by the 2015 airliner downing in Egypt; the 2016 attempted airliner downing in Somalia; and the 2016 armed attacks against airports in Brussels and Istanbul.
"Evaluated intelligence indicates that terrorist groups continue to target commercial aviation, to include smuggling explosive devices in various consumer items."
The nine airlines affected are:
Royal Jordanian
Egypt Air
Turkish Airlines
Saudi Arabian Airlines
Kuwait Airways
Royal Air Maroc
Qatar Airways
Emirates
Etihad Airways
The airlines have been given 96 hours, beginning at 07:00 GMT on Tuesday to implement the ban.
Here are the airports affected: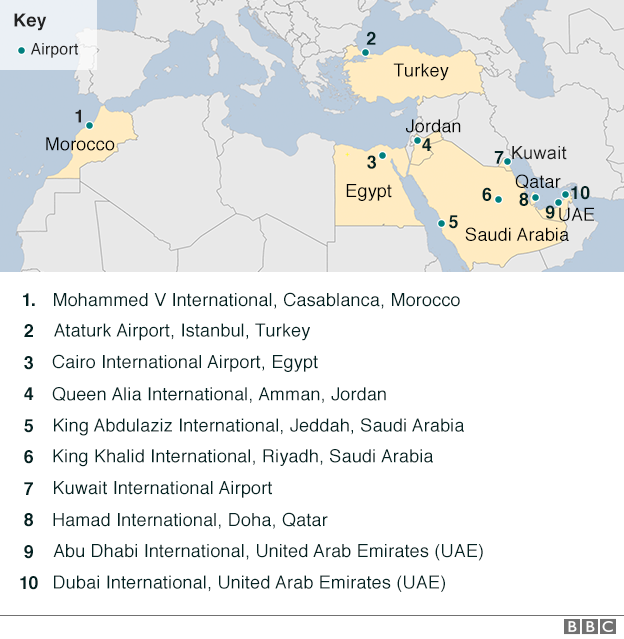 Updates to follow soon…