New self-service touchless bag drop deployed at London Luton airport
The first touchless T-Series bag drop in the UK has been deployed at London Luton airport, streamlining and simplifying the baggage check-in process.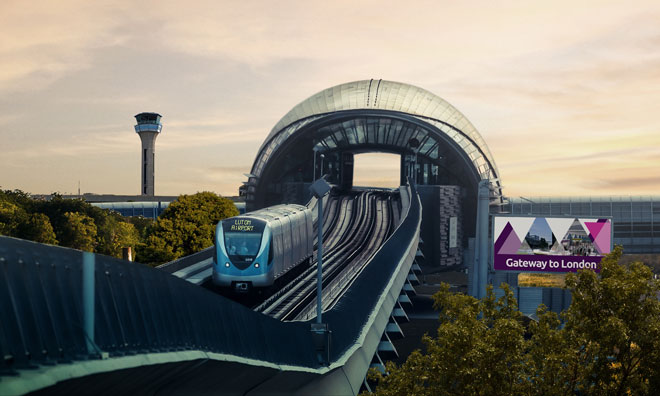 The new self-service bag drop from Rockwell Collins employs a two-step approach: passengers first use their reference number to print a boarding card and/or weigh their bag and print a tag. Once tagged, the luggage is taken to the self-service kiosk and the bag is automatically dispatched.
Already in use at several airports around the world, the system has won praise from both customers and staff for improving the passenger experience and improving processing speeds.
"We're investing £110 million to transform the passenger experience at London Luton airport," Kim Kennedy, Senior Manager of Passenger Services for Luton airport said. "Rockwell Collins' new auto-bag drop terminals are just one example of this investment."
The system at London Luton airport is the UK's first touchless bag drop, as it automatically detects that the tag is attached, the weight is correct and then dispatches the bag without the passenger needing to touch any button or screen.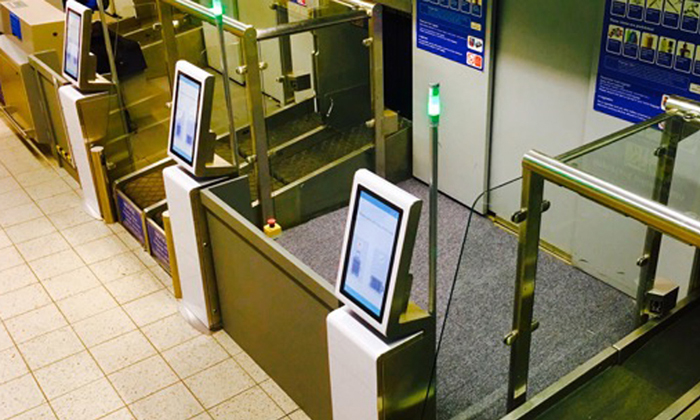 "Because baggage handling is different depending on the airline and the airport, we work closely with our customers to ensure we create the right approach," Paul Hickox, Head of Airport Systems Sales for Rockwell Collins added. "Our overall goal is to help improve each passenger's travel experience."
The new kiosks also are fitted with audio prompts for visually impaired passengers in addition to availability indicators, so passengers can immediately see which devices are free.
Future plans call for the systems to be updated so passengers can make payments at the kiosks for services such as additional bags, fast-track security and lounge access.