Record February for London Gatwick
Gatwick Airport achieved an impressive 3.0 million passengers travelling through the airport this February, +9.9% on 2016…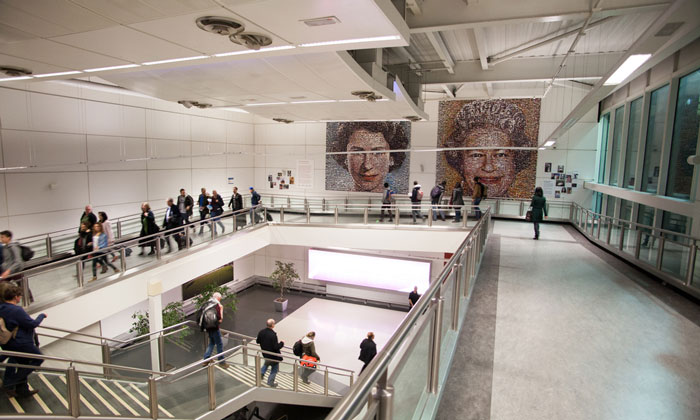 3m passengers travelled through Gatwick last month, the airport's busiest-ever February, +9.9% on 2016
February long-haul routes +20.3% on 2016 driving a 6.0% cargo increase
Dubai topped Gatwick's most popular February long-haul destinations list with Paris routes +77% – likely benefitting from February's Valentine effect
Long-haul routes continue their booming growth at Gatwick, +20.3% on February 2016 and driving a +6.0% cargo increase,  – once again demonstrating Gatwick's key role connecting Britain to important growth markets when these links have never been more crucial.
Destinations likely benefitting from passengers booking a Valentine's break included Dubai, the airport's most popular long-haul destination in the month with 76,965 passengers visiting and +8% on February 2016. Other destinations also likely benefiting from the Valentine's effect included St Lucia +52%, New York +66% and Paris +77%.
Los Angeles was +90%, on the same time last year, with Gatwick passengers to shortly have even more options for travel to America's West Coast as British Airways start their new route to Oakland, San Francisco, this March.
Skiing destinations performed well in February with Geneva Gatwick's most popular European destination in the month with 109,500 passengers visiting, +5% on February 2016. This was joined by Innsbrook +9% and Genoble +8% on the same month last year.
Gatwick Airport, Chief Executive Officer, Stewart Wingate said:
"Gatwick's February passenger figures demonstrate the confidence we are witnessing from our passengers, with travel still high priority following the Brexit referendum, with passenger numbers +10% on February 2016.
"Our booming long-haul growth, reflects our passengers' response to our established and growing line-up of long-haul destinations. In the next three weeks alone British Airways start their new route to Oakland, San Francisco and Virgin Atlantic to Varadero, Cuba. Meanwhile, Cathay Pacific's existing route to Hong Kong will be going daily this summer.
 "Our long-haul growth is driving the natural corresponding cargo increase, this month +6.0%, which is joined by strong growth in Gatwick's regional connections across Britain, demonstrating Gatwick's vital economic role both within Britain and internationally, as we continue to offer the UK Government a credible and deliverable option for runway expansion."
This February, long-haul growth continues to rocket, +20.3% on last year
This long-haul growth has driven a cargo increase of +6.0%
North Atlantic routes drove this long-haul growth +53.1% on this time last year with Toronto +172%, Los Angeles +90% and New York +66%
UK and Channel Islands routes grew +14.2% with Belfast routes +57%, Newquay +26% and Inverness +21%
Related topics
Related airports
Related regions