Airport Solutions Mexico conference to tackle key issues facing LATAM market
The inaugural Airport Solutions Mexico 2017, part of the Airport Solutions Global Series of events, has released the confirmed agenda ahead of the two-day conference taking place 3rd -4th May 2017 at Centro Citibanamex, Mexico City. It will cover a wide range of topics including investment, prioritising security and growth prospects for the Latin American sector.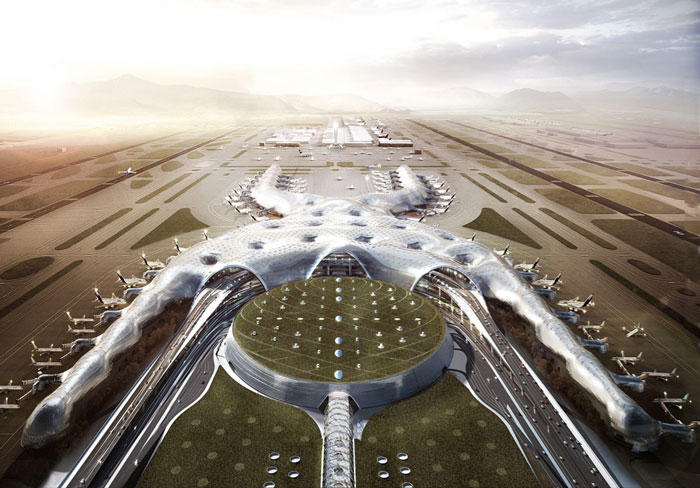 The high level conference will focus on regional and global trends and examine issues including safety, security, passenger experience and regional infrastructure. Through panel discussions, best practice, case studies and presentations, the event will cater for visitors including government, civil aviation authorities, regulators, suppliers, airport operators and owners. Regional and international experts will be invited to share their experience and knowledge and discuss challenges and opportunities in each area. Timothy Hawes, portfolio director stated, "These key themes will form the content for the conference agenda and provide the chance for discussion, networking and knowledge sharing. Airport Solutions Mexico is the only conference of its kind where supply meets demand. It offers leading airport developers and suppliers the exclusive opportunity to interface with airports and aviation leaders on the demand side of the growth equation."
With over thirty confirmed conference speakers, key topics and solutions will be addressed and deliberated by senior representatives from some of the leading industry companies and associations.
Confirmed speakers include; Peter Cerdá, regional vice president, IATA, Haldane Dodd, head of communications, ATAG, Gregorio García Morales, president, CIMA, Miguel Peláez Lira, director general de aeronáutica Civil, SCT and Axel Méndez Gallegos, corporate strategy director, Aeromexico. For a full list of speakers, visit www.airportsolutions.com/mexico.
Day one will focus on government policy and regulations, connectivity, and opportunities for growth and green airports. SCT's Miguel Peláez Lira will be looking at government policy and regulation in his session on 'Mexican government policy and regulation in the airport and aviation sectors'. Connectivity sessions will include 'Ensuring maximum connectivity within Mexico through new projects' by Axel Méndez Gallegos, Aeromexico. Sessions on green airports will feature 'Ensuring sustainable and economic design and construction in new projects'.
Day two will look at airport safety and security, passenger experience and airport modernisation and upgrades.  AVSEC's Joel Belmar will deliver 'Advancing airport security and improving safety standards'. Miriam Santos, Alkimia will discuss 'Potential threats whilst ensuring passenger satisfaction and legal compliance'. Dr. Henrique S Gennari, ICAO, will outline 'Air transport and airport evolution: the positive effects upon Mexican airports'.
Alongside the conference, there is a free to attend exhibition. Leading industry stakeholders have endorsed the event through sponsoring and exhibiting at the event; Carttec Airport Solutions & Services (Platinum Sponsor), Schneider Electric (Gold Sponsor), Saab (Associate Sponsor), CCM Airports and Pelco.
Tickets to the two day conference are inclusive of the Airport Solutions Mexico opening ceremony (reserved seating), state of the industry address, full conference, documentation, lunch and access to the pre-scheduled meetings programme. Early Bird tickets are available now until 3rd April 2017 at USD$650, after this, the full price is USD$750. To buy tickets for Airport Solutions Mexico 2017 conference, visit www.airportsolutions.com/mexico or contact us at [email protected] or +971 4 603 3308. 
Visit www.airportsolutions.com to find out more about other shows in the series or email [email protected].