London City Airport crowned Airport of the Year at the London Transport Awards
London City Airport has further reason to celebrate its 30th anniversary year having collected the award for Airport of the Year at the 14th Annual London Transport Awards.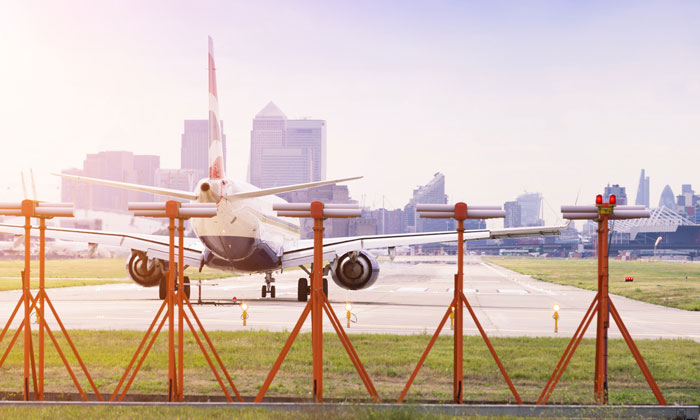 The judging panel, which included representatives from the Transport Times, London First, London TravelWatch and London Councils, recognised the significant progress made by London City Airport during the course of 2016, a year capped by a record-breaking 4.5 million passengers.
Highlights included planning permission for a £350 million expansion programme, the first phase of a £20 million refurbishment and extension of its departure gates, and a £20 million runway overlay project, set against the backdrop of a change in ownership.
New facilities and improvements were joined by an increase in customer satisfaction, with its customer survey finding 95% of first time flyers would use the airport again.
Declan Collier, CEO of London City Airport, said:
"Growth, investment and an unrivalled passenger proposition made 2016 an excellent year for London City Airport, and it's fitting that in its 30th year the airport is recognised as the best in London – home to the world's busiest airports system.
"Offering a convenient door-to-door customer experience remains at the heart of London City Airport innovation and continues to differentiate the airport within London and the South East."
The award was collected from the host, Channel 4 News Presenter Cathy Newman, during the ceremony at the Park Plaza Riverbank Hotel. Over 400 industry professionals were in attendance, including representatives from the other shortlisted airports – Gatwick and Southend.
The Transport Times London Transport Awards recognise the people and organisations that make a real difference to transport across London.
Related topics
Related airports
Related regions