Gatwick provides UK jobs boost with more than 1,000 positions available
Gatwick Airport announces vacancies for more than 1,000 seasonal summer jobs, further demonstrating the airport's commitment to boosting employment…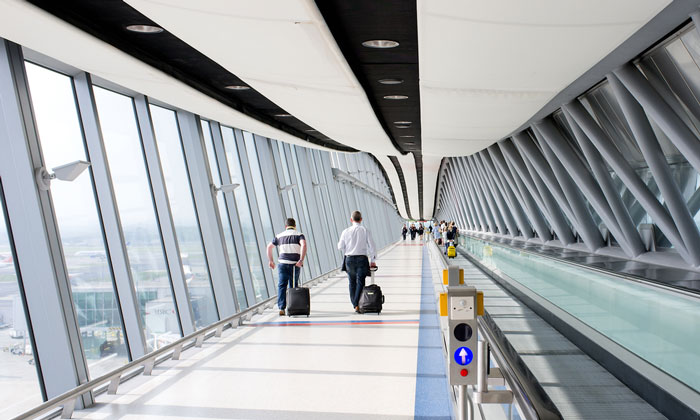 HALF A DECADE OF GROWTH: Gatwick Airport is owned by a group of international investment funds, of which Global Infrastructure Partners is the largest shareholder
Airport demonstrates investment in local economy as raft of job opportunities become available
Seasonal summer job numbers up by 40% on previous year
Majority of the vacancies are available through Gatwick's retail and restaurant offering 
The announcement marks a 40% uplift in seasonal summer jobs at the airport compared to last year, reflecting Gatwick's continued growth as it gets ready to face its busiest summer on record.
The jobs are being offered from across the airport's retail and restaurant portfolio with Accessorize, WH Smith, JD Wetherspoon, Boots, World Duty Free and Dixon's among the outlets offering opportunities.
A recent Oxford Economics report, commissioned by the Gatwick Growth Board, led by former London and Transport Ministers Tessa Jowell and Steve Norris, also underlined Gatwick's role in the local and regional economy.
It's great to see so many job opportunities opening up throughout our retail and restaurant offering at the airport…
The report shows that the airport's GDP impact in the Gatwick Diamond, the geographical area between the airport, London and Brighton, has risen to £2.3bn and 36,000 jobs, meaning 10% of the Diamond's economy can be traced back to the airport, which is estimated to support one in every twelve jobs in the region.
Additionally the footprint at a national level amounts to £5.3bn in GDP and over 85,000 jobs. 
Rachel Bulford, Head of Retail at Gatwick, said:
"It's great to see so many job opportunities opening up throughout our retail and restaurant offering at the airport. These roles will help to ensure we provide excellent service in all our outlets as passenger numbers increase over the busy summer period."
"A large proportion of our staff are based in the surrounding counties, making us one of the largest economic drivers for the South East region."
Jamie Nelson-Singer, Control Centre Duty Manager at Gatwick, said:
"I started working at Gatwick as a temporary member of staff back in 2004 and worked three summers here, while at University, before securing a permanent role at the airport upon my graduation. 
"Since then I've been lucky enough to work in a number of different teams across the airport including Surface Transport, Engineering, Terminals and now in the Gatwick Control Centre – the team which leads across airport coordination.
"A seasonal role was my foot in the door to the airport and one of the best decisions I have ever made and educated me on the other different opportunities at the airport."
Recruitment and retention has long been an issue in aviation. Here's an insight into solving the talent gap in aviation.
Related airports
Related regions