BEUMER Group wins contract for the Inter-terminal passage between the North Terminal Complex and the South Terminal Complex of Sheremetyevo Airport, Russia
BEUMER's autover® system will transport baggage in underground tunnels between the North and South areas of the Airport…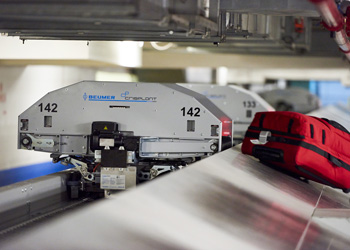 Key Facts:
BEUMER's autover® system will transport baggage in underground tunnels between the North and South areas of the Airport
With no moving parts, the 4.8km BEUMER autover® rail will virtually eliminate maintenance within the tunnels
Optimisation of the baggage flow will support shorter connection times
The contract marks the first tunnel-based installation of a BEUMER autover® system in Russia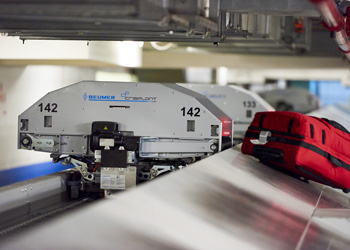 BEUMER Group – a leading global supplier of automated baggage handling systems – has been awarded a contract for the design, fabrication, delivery, assembly, commissioning and implementation of the automated baggage transportation system for the Inter-terminal passage between the North Terminal Complex and the South Terminal Complex of Sheremetyevo Airport, Russia.
Sheremetyevo is Russia's largest airport, operating international and domestic flights to more than 200 destinations with more than 31 million passengers in 2015. As part of the Airport's Master Plan up to 2030, the development of the North Terminal Complex with the capacity to handle 40 million passengers per year is one of the strategic directions of Sheremetyevo airport.
The North and South Terminal Complex will feature almost 2km of new underground tunnels connecting the southern and northern airport areas. These tunnels will be equipped with a BEUMER autover® independent baggage carrier system and provide the capacity to handle future growth in passengers. In addition to this the tunnels and BEUMER autover® system will provide short connection times for passengers and baggage.
"The development project for the North Terminal Complex at Sheremetyevo Airport represents a large-scale and unique project for Russian civil aviation," explains Evgeny Tumel, Deputy General Director, Chief Engineer of Sheremetyevo Airport. "The underground terminal-to-terminal
tunnels under active runways will be the first of their kind in Russia. It will help establish Sheremetyevo as a major hub and will raise Moscow's transit, tourist and business potential."
The baggage handling system will integrate a 4.8km BEUMER autover® system and include 187 autoca® intelligent destination coded vehicles (DCVs). The system will support a capacity of 900 bags per hour in each direction. As the BEUMER autover® rail has no moving parts it virtually eliminates the difficult task of carrying out maintenance in very long tunnels.
"By choosing the BEUMER autover® system, Sheremetyevo will keep baggage connection time between terminals to a minimum whilst allowing each item of baggage to be properly processed and allocated to the correct make-up position," explains Vladislav Dementiev, General Director, BEUMER Russia.
Installation of the BEUMER autover® system is scheduled to start in February 2017.