LLA's record growth continues with passenger numbers up by a quarter
The record growth in the popularity of London Luton Airport (LLA) continued in January as passenger numbers grew by a quarter (24.9%) compared with the same month last year…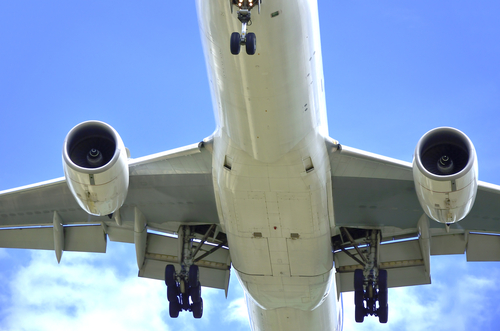 24.9% growth in passenger numbers in January
Rise marks 22 consecutive months of passenger growth
Adria Airways set to become the third new airline at LLA in 2016
The record growth in the popularity of London Luton Airport (LLA) continued in January as passenger numbers grew by a quarter (24.9%) compared with the same month last year.
The latest set of record figures, which mark 22 consecutive months of growth at the airport, come just two weeks after Secretary of State for Transport Patrick McLoughlin MP hailed LLA as an example of the UK's "world-class aviation infrastructure."
Speaking at the official ground-breaking ceremony for LLA's £110 million transformation project, Mr McLoughlin emphasised that the transformation of LLA will create 10,500 jobs for the economy*.
Passengers are also set to benefit from much greater choice and convenience as a result of the transformation plan, which will see capacity increase by 50% from 12 million passengers per year to 18 million. The extra capacity means that travellers will enjoy a wider range of destinations and more frequent flights from LLA than ever before.
Adria Airways has announced that it will be the third new airline to begin services from LLA in 2016. The twice weekly service to Pristina, Kosovo, will begin operating from June this year.
Adria Airways follows IAG subsidiary Vueling and Air France-KLM's Transavia in confirming the launch of new flights from LLA this year; to date 11 new flights have been announced for 2016. The airport welcomed four new airlines and 20 new routes to its network in 2015.
The £110 million transformation will deliver major upgrades to the airport's facilities, including:
A complete redesign of the terminal to create a quick, efficient, friendly and convenient passenger experience.
Doubling of the existing retail space, introducing exciting shopping and dining options, including a new executive lounge.
A new multi-storey car park with over 1,500 spaces.
The addition of Oyster card services through to the terminal building.
Transport access has already been improved through a major upgrade to junction 10a of the M1 and the introduction of overnight trains between St Pancras International and Luton Airport Parkway.
Nick Barton, CEO of LLA, said:
"Following a record year in 2015, LLA has carried that momentum through into 2016. The latest figures show that demand from passengers is continuing to grow strongly. The arrival of three new airlines – Adria Airways, Vueling and Transavia – in 2016 will help us meet that demand.
"Looking further ahead, our £110 million transformation is now well underway. The redevelopment will further boost passenger convenience and choice, and as the Secretary of State made clear, it will also be vital in easing the South East's capacity constraints over the medium term."
Visit www.transforminglla.com for details of the improvements.
*"The Economic Impact of London Luton Airport", Oxford Economics, 2015
http://www.london-luton.co.uk/oxfordeconomics
Related topics
Related airports