Total restroom makeover coming to Miami International Airport
Miami International Airport's 207 public restrooms are scheduled for a total makeover by 2030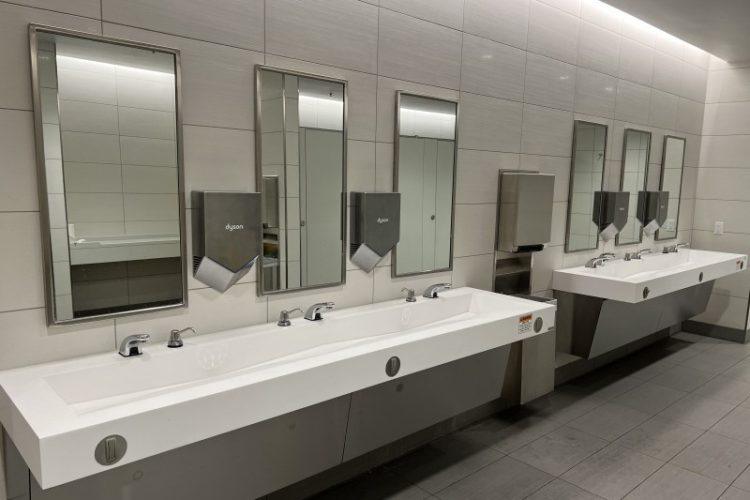 CREDIT: MIAMI INTERNATIONAL AIRPORT
Miami International Airport's (MIA) 207 public restrooms are scheduled for a total makeover by 2030 as part of the airport's future-ready initiative to execute significant capital investment projects to modernise the airport under Miami-Dade County Mayor Daniella Levine Cava's administration.
The restroom makeover will move forward thanks to a new re-design contract approved by the Miami-Dade County Board of County Commissioners earlier this month.
A total of 31 bathrooms have already been modernised in concourses D, H, and J, and 35 more in MIA's other concourses are on schedule for renovation by the end of 2024. The remaining 141 bathrooms pre- and post-security on all three levels are scheduled for completion during the third and final phase of the airport's restroom renovation programme between 2025 and 2030.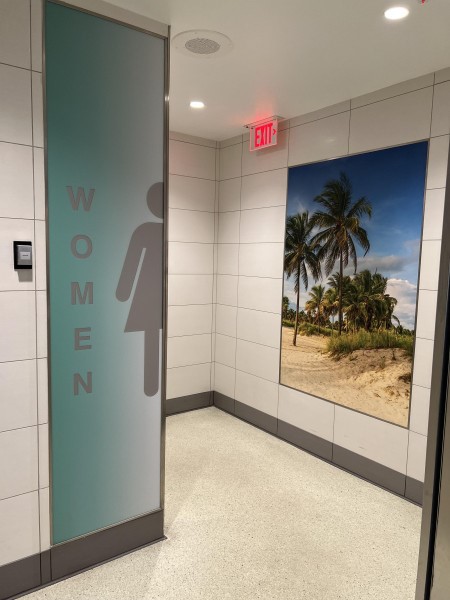 CREDIT: MIAMI INTERNATIONAL AIRPORT
"These newly renovated facilities will improve customers' experiences when traveling through MIA and is another step in my administration's continued efforts to offer exceptional service and to make our airport future-ready. I'm also proud to see that water and energy conservation features are included in this renovation programme," said Miami-Dade County Mayor Daniella Levine Cava.
Each renovation includes interior demolition and the installation of new partition walls and flooring made of sustainable materials, improved accessibility features, vanity countertops with handles for carry-on bags, touchless plumbing fixtures that are WaterSense certified by the Environmental Protection Agency (EPA), and energy-efficient lighting fixtures.
"Our restroom renovation programme is one of the many ways that we are upgrading MIA for the next chapter in our role as our community's gateway to the world. MIA is one of the fastest-growing airports in the world, and our goal is that the quality and efficiency of our facilities match or surpass that growth," said Ralph Cutie; MIA Director and CEO.
The water and energy conservation measures included in MIA's bathroom renovation programme follow the completion of the airport's Sustainability Project in 2020, a partnership with Florida Power and Light Services that is saving $3.2 million annually in utility costs.
Through the installation of $45 million in energy-efficient lighting, domestic water, and heating, ventilation, and air-conditioning (HVAC) system upgrades, MIA is achieving water consumption savings equivalent to filling 16 Olympic-sized pools each year.