Carrasco International Airport becomes first in Latin America and the Caribbean to obtain ACI accessibility accreditation
Carrasco International Airport becomes the first airport in Latin America and the Caribbean to obtain the ACI Accessibility Enhancement Accreditation programme.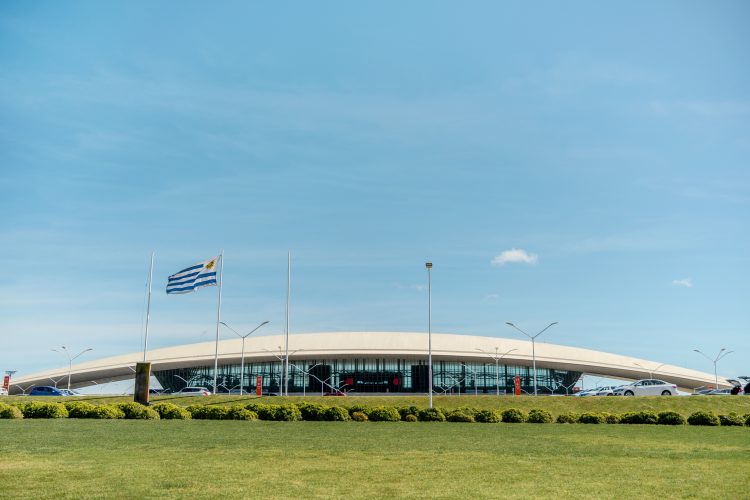 CREDIT: ACILAC
Carrasco International Airport, located in Montevideo, Uruguay, has achieved a significant milestone by becoming the first airport in Latin America and the Caribbean to obtain Level 1 accreditation in the ACI Accessibility Enhancement Accreditation programme.
The ACI (Airports Council International) Accessibility Enhancement Accreditation Programme is a globally recognised initiative to promote and recognise excellence in accessibility services at airports worldwide. Carrasco International Airport's achievement of Level 1 accreditation underscores its commitment to ensuring that all its passengers, including those with reduced mobility, have equal access to a smooth, safe, and comfortable airport experience.
To achieve Level 1 of the programme, Carrasco International Airport achieved adherence to stringent accessibility standards and best practices in various facets of its operations, including facilities, services, and customer support.
Highlights of the accessibility improvements made by Carrasco International Airport include:
Accessible infrastructure: the airport has invested significantly in infrastructure improvements, including accessible ramps, walkways, and elevators to ensure that passengers with reduced mobility can navigate the terminal with ease
Assistance services: Carrasco International Airport has implemented comprehensive assistance services, including trained staff, to help passengers with disabilities from arrival to departure, making their travel experience smoother and more pleasant.
Communications accessibility: the airport has implemented communication elements such as visual and auditory announcements, accessible signage, and dedicated information points to facilitate communication for passengers with sensory disabilities.
Accessible toilets: the airport has upgraded the restrooms to meet the highest accessibility standards, with accessible toilets, grab bars and generous space.
Training and awareness: the airport has conducted training programmes for its staff to ensure they are well-equipped to assist passengers with various disabilities, fostering a culture of empathy and inclusion.
"We are very proud to obtain this certification from Airports Council International, which confirms our vocation to improve the passenger experience everyday. The fact that Uruguay's main air terminal is a reference in the region and the first in Latin America to obtain this recognition encourages us to continue working towards our goals to achieve the best quality of services in our facilities," said Diego Arrosa, CEO of Aeropuertos Uruguay.
Federico Cabrera, Operations and Passenger Experience Manager of Aeropuertos Uruguay, stated, "Passenger experience is a strategic pillar for Carrasco Airport. We are truly proud that this commitment we have made, with a focus on inclusion and the effort to improve to try to be an airport of reference, has been recognised by Airports Council International. We will continue to work to reach the next levels of accreditation and ensure an accessible, safe, and inclusive airport experience for all passengers."
Rafael Echevarne, General Director of ACI-LAC commented that Carrasco International Airport's achievement of Level 1 Accreditation sets a remarkable precedent in our region. "It reflects the airport's dedication to creating a more inclusive and accessible travel experience for all passengers. We congratulate them on this unprecedented achievement and look forward to its continued progress with the AEA programme." he added.
We at ACI-LAC will continue to support Carrasco International Airport and highlight it as a benchmark for other airports in the region to follow in improving accessibility and inclusion in the industry.